Description
The GeoMeasure Tilting Prism
Introducing the GeoMeasure Tilting Prism Assembly, a remarkable tool designed to deliver exceptional performance and reliability in the field. Crafted with meticulous attention to detail, this robust and user-friendly assembly is built to withstand the rigors of demanding environments, ensuring longevity and consistent accuracy throughout its lifespan. Constructed entirely of high-quality metal components, you can trust in its durability without worrying about the vulnerability of plastic parts that may crack or break under repeated use. With the GeoMeasure Tilting Prism Assembly, you're investing in a product that is truly built to last.
One of the core advantages of this assembly is its ingenious lightweight design. Despite its rugged construction, the entire assembly weighs a mere 0.62 kg, making it a breeze to handle and carry around the worksite. Gone are the days of heavy and cumbersome prism assemblies that tire out your team members as they navigate the terrain. With its lightweight nature, the GeoMeasure Tilting Prism Assembly enables your personnel to work efficiently and comfortably, enhancing productivity and reducing fatigue during extended operations.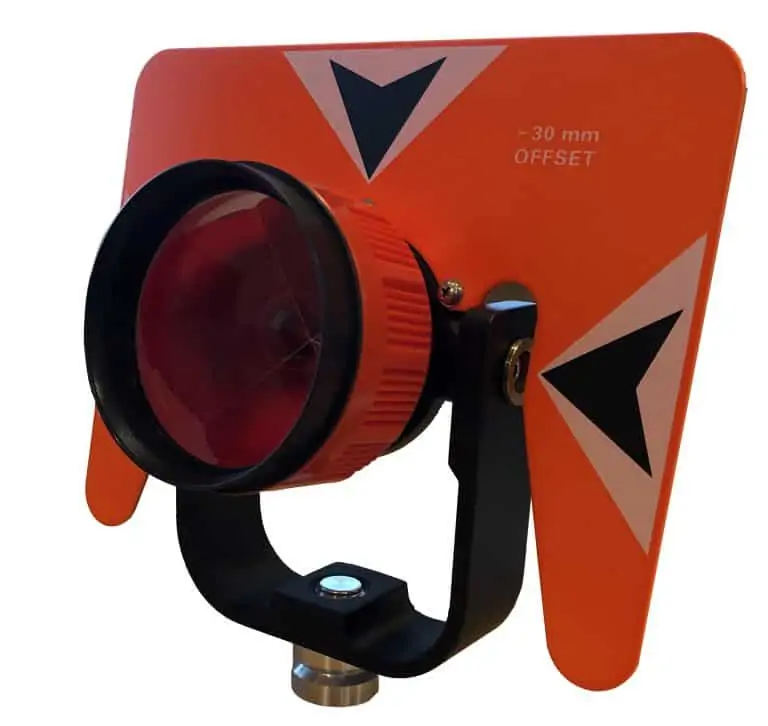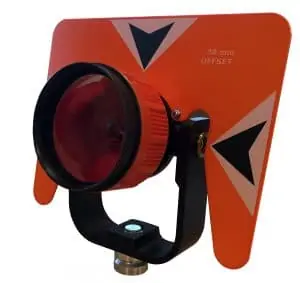 A standout feature of this assembly is the user-friendly and efficient easy adjust locking screw. Engineered with convenience in mind, this innovative mechanism allows for quick and hassle-free angle adjustments with just one hand. Gone are the days of struggling to manipulate the entire pole and prism assembly to achieve the desired angle. With the easy adjust locking screw, you can make precise adjustments on the fly, saving valuable time and streamlining your measurement workflows. Moreover, the locking screw ensures a secure and stable clamping of the prism, preventing any unintended shifting or movement during traversals on the worksite. This guarantees the accuracy and consistency of your measurements, giving you the confidence to rely on the data collected.
Furthermore, the GeoMeasure Tilting Prism Assembly boasts exceptional compatibility, offering seamless integration with any 5/8″ thread. This versatile feature enables effortless attachment to a wide range of GeoMeasure rover poles, providing you with flexibility and adaptability in your equipment setup. Additionally, it is fully compatible with the GeoMeasure GPS Quick Release Assemblies, further expanding its potential applications and enhancing its usability.
Choose the GeoMeasure Tilting Prism Assembly today and unlock a world of possibilities in the field of measurement and surveying. Benefit from its outstanding durability, user-friendly design, and compatibility with various equipment configurations. Don't hesitate to reach out to us for further details and seize the opportunity to revolutionize your measurement capabilities with this exceptional tool.