Description
The GeoMeasure 30m Nylon-Coated Steel Measuring Tape
The GeoMeasure 30 m Nylon-Coated steel measuring tape is a durable and dependable tool designed to withstand the harshest of conditions, making it an ideal choice for various measurement needs, particularly in outdoor job sites. It is engineered to ensure longevity and accuracy in measurements, providing professionals with a reliable solution.
Durability in Any Weather: The standout feature of the GeoMeasure measuring tape is its resilience to the elements. Whether it's rain, extreme temperatures, or rugged terrain, this measuring tape is built to last. Its robust construction ensures it can withstand tough environmental conditions, making it a dependable companion for outdoor tasks, where measurements need to be accurate, regardless of weather or site conditions.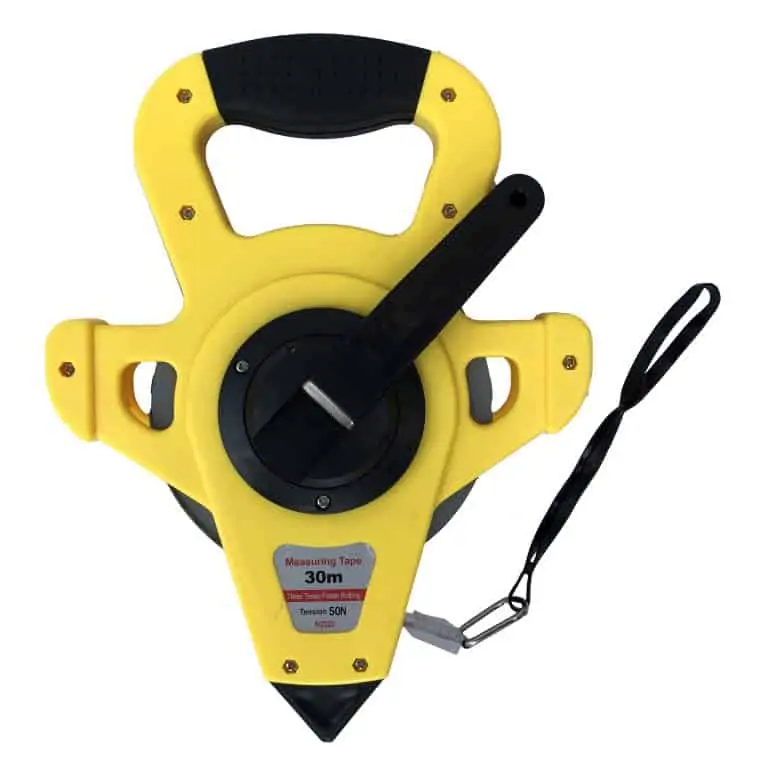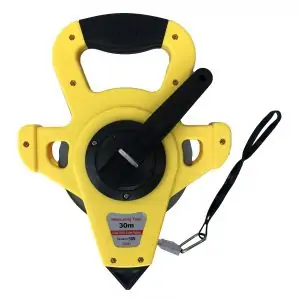 Optimized for Mid-Sized Jobs: The GeoMeasure 30 m measuring tape strikes a balance between size and functionality. It's perfect for mid-sized jobs, where a smaller, lighter, and more manageable tape is preferred over larger and bulkier alternatives. This makes it an excellent choice for professionals who value portability and ease of use without sacrificing accuracy.
Enhanced Readability: The measuring tape is designed with features to enhance readability and efficiency. The reflection preventive marks and large, easy-to-read numbers ensure that measurements can be taken quickly and accurately, eliminating the need to fumble around with the tape. This feature is especially valuable in fast-paced work environments where precision is essential.
Efficient Handling: The measuring tape features a large, easy-crank handle that facilitates quick transitions from one measurement to the next. With 50 N of tension, users can effortlessly extend and retract the tape, saving time and effort during tasks that require frequent measurements.
Metric Measurements: It's important to note that the GeoMeasure measuring tape is available exclusively in metric measurements. While it doesn't offer imperial units, it caters to the needs of professionals who work primarily with the metric system, ensuring accuracy and consistency in their measurements.
In summary, the GeoMeasure 30 m Nylon-Coated steel measuring tape is a rugged and dependable tool that can withstand challenging conditions and provide precise measurements for years. Its focus on durability, readability, and ease of handling makes it a valuable asset for professionals in various fields, ensuring that measurements are accurate and reliable, even in demanding outdoor settings.