Bench Mark Equipment & Supplies was founded in 2002 by Rene Boudreau with a commitment to providing exceptional after-sales service, one customer at a time. Twelve years later, we service over 250 firms that use our Hemisphere GNSS RTK products every day with solid technical support or repair services. Experienced in engineering, land surveying, and specialized product knowledge, our staff adds exceptional value to the products that we sell. Rene is a professional land surveying engineer and has a post-graduate diploma in Advanced Geomatics. He has worked in the field as a land surveyor and appreciates the challenges of the profession. Rene also worked as a Sokkia GPS manufacturer sales representative for Western Canada for 7 years and is highly trained on all of their survey equipment products. When you come to Bench Mark, know that you can depend on your comprehensive understanding of both the industry and of every product we sell.
The heart and soul of the company rests with Rene. Everything the company is based on has come from his years of experience in the industry. Before founding BenchMark.ca, Rene was a Professional Land Surveying Engineer and received his Advanced Geomatics post-graduate diploma. Rene has the experience to understand what you go through on a daily basis. After surveying for a number of years, Rene became a sales representative for Sokkia. After working for 7 years with Sokkia, Rene started Bench Mark Equipment and Supplies to better support his customers. Working for Sokkia, Rene felt that he often could not give the support to his customers that he felt they deserved. This is where the foundations for Bench Mark Equipment and Supplies emerged.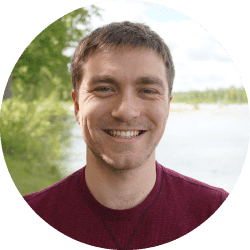 David Bates
Technical Support
Having started in 2008, David is one of the most experienced members of our team. With experience on everything from NovAtel's ProPak-4E to Hemisphere's S321+, David is our technical ace. David has not only seen everything, he has probably been asked about it too. There is practically nothing about GNSS that David cannot figure out. With a degree in civil engineering from the University of Calgary, David understands the kind of problems you will run into in the field and how to get around them. Although David rivals the daily coffee consumption of a small Caribbean island, he is still the most likely one to complain about being tired. At this point we are just starting to think he enjoys complaining.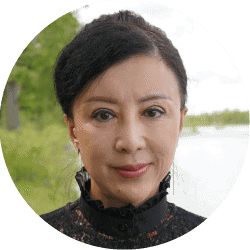 Susan Cao
Management Associate
As our most recent hire, Susan was brought on to better improve our customer's experience. We found that as we have grown, it has become more difficult to keep track of all of the small things. Susan was brought on to better organize and sort through everything at the office. Whether it is following up on purchases or ensuring that repairs stay on track, Susan ensures that everything is done properly and as quickly as possible. With Susan in the office, David and Rene are free to better serve your sales and technical support needs.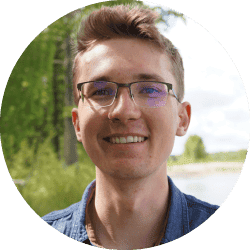 Nolan Betzner
Technical Support
Beginning as a summer student in 2016, Nolan works full-time during the summer and part-time during the school year as he attends the University of Calgary. Nolan mainly stays behind the scenes, our proverbial Oz, working on the website and marketing aspects. However, he also handles many of the repairs when they first come in before handing them off to David. Nolan is technically trained in the workings of GNSS as well as the basics of Land Surveying in order to create and produce our YouTube videos, making him an excellent resource for customers looking for a procedure or a 'How To' for their crews.