Description
Seco Allegro 2 / Surveyor 2 Pole Claw
Discover the exceptional reliability and protection offered by the Seco Data Collector Cradle, a precision-engineered solution designed to securely hold your valuable data collector without causing any harm to your equipment. With our innovative screw clamp mechanism, you have complete control over the tightness, ensuring the perfect balance between a secure grip and safeguarding your pole from any potential damage.
Never again worry about accidental mishaps that could lead to your data collector being dropped or damaged. The Seco Data Collector Cradle provides an unwavering hold, maintaining your data collector in the precise position you need throughout your surveying tasks. Experience peace of mind as you focus on your work, knowing that your essential equipment is in safe hands.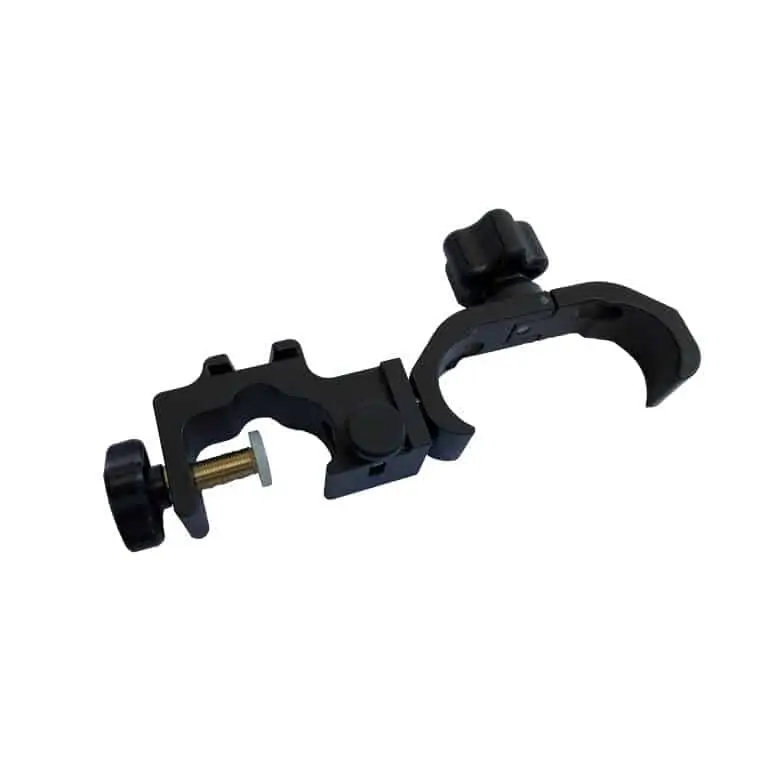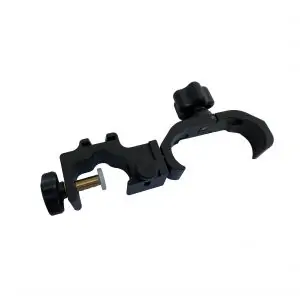 The cradle is carefully designed to seamlessly fit Carlson's Surveyor 2 and Juniper's Allegro 2 data collectors, ensuring a snug and reliable hold for these popular models. Our commitment to compatibility ensures that your specific data collector is in safe hands with the Seco Data Collector Cradle.
Engineered with meticulous attention to detail, the clamp is tailored to securely hold your data collector without the risk of pinching it too tightly. This thoughtful design eliminates any concerns about potential damage to your valuable equipment, guaranteeing its longevity and optimal functionality.
Trust in the Seco Data Collector Cradle's exceptional engineering, which prioritizes both user convenience and equipment protection. Say goodbye to worries about accidental releases or damage during your surveying endeavors, and instead, embrace a seamless and efficient workflow with the reassurance of our top-notch cradle.
Elevate your surveying experience with the Seco Data Collector Cradle, the ultimate accessory that combines security, compatibility, and unparalleled reliability. Join the ranks of satisfied surveying professionals who have experienced the outstanding performance of our cradle, and take your surveying endeavors to new heights of precision and efficiency. With the Seco Data Collector Cradle, your data collector is in safe hands, always ready to assist you in capturing accurate data with confidence.