Description
GeoMeasure Adjustable Snap Lock Pole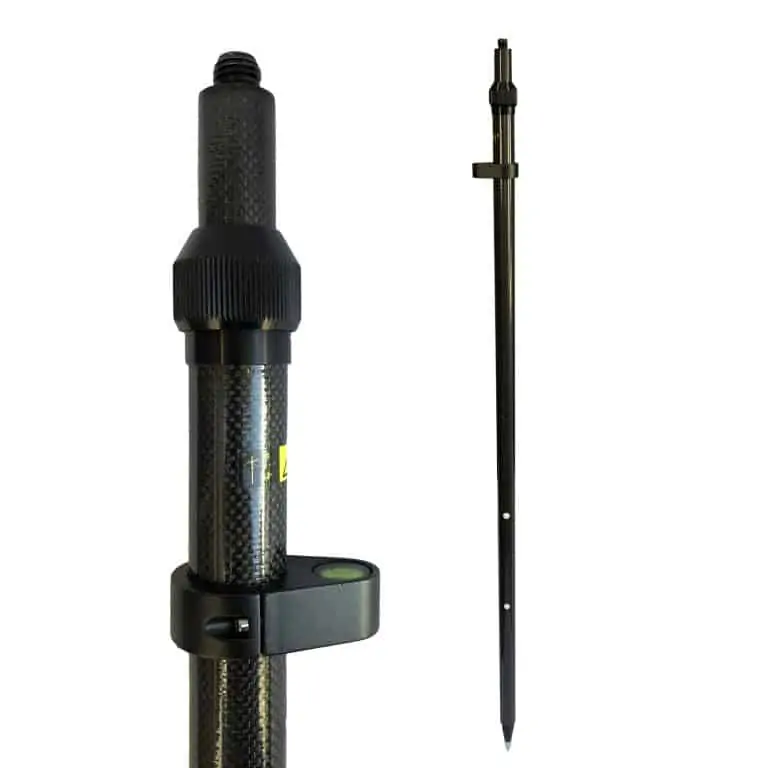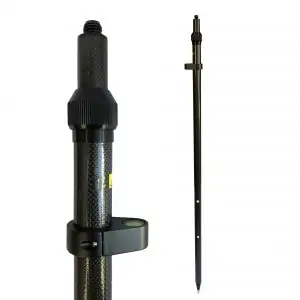 Easy Snap and Go Surveying
The GeoMeasure 2M Snap Lock Rover Pole is the ultimate solution quick and easy setups in the field. Designed with simplicity and ease of use in mind, this pole is equipped with a spring-loaded locking lug that allows for effortless height adjustment. With a simple pull and twist, the lugs lock the height in place, ensuring you have a height that is constant project to project. To ensure perfect positioing, and that the pole does not move on you, a tightening screw locks the pole in place.
Featuring locking lugs every 20 cm from a height of 1.6 m to 2 m, the GeoMeasure Snap Lock Rover Pole offers unparalleled versatility, making it easy to collapse and telescope to the right height in a matter of seconds. Gone are the days of fumbling around with cumbersome and complicated equipment. With this rover pole, you can simply snap it into position and start working.
Lightweight Construction with Durable Materials
The GeoMeasure 2 M Snap Lock Rover Pole is constructed entirely of carbon fiber, a material known for its exceptional stregnth-to-weight ratio. This advanced material is not only incredibly durable, but also incredibly lightweight, making it the perfect choice for a rover pole that needs to be carried around the field all day. Unlike traditional aluminum poles which can be deformed or dented with repeated use, the carbon fiber consttruction of the GeoMeasure 2 M Snap Lock Rover Pole ensures that it will remain in pristine condition, even after years of abuse. With this pole, you can have the confidence that your equipment will stand up to the toughest conditions, without weighing you down.
Compatible with all GNSS receiver as well as all of our prisms, this pole has the universal 5/8″ survey thread. And weighing in at 1.6 lb, this is a pole you can carry all day without fatiguing your self. The included soft carry bag makes it really easy to store and carry on site, while keeping your hands free.
In summary, the GeoMeasure 2M Snap Lock Rover Pole is the ultimate solution for quick, easy, and efficient setup in the field. Its versatility, durability, and lightweight design make it the perfect companion for any job site, allowing you to get the job done with ease and precision.