Description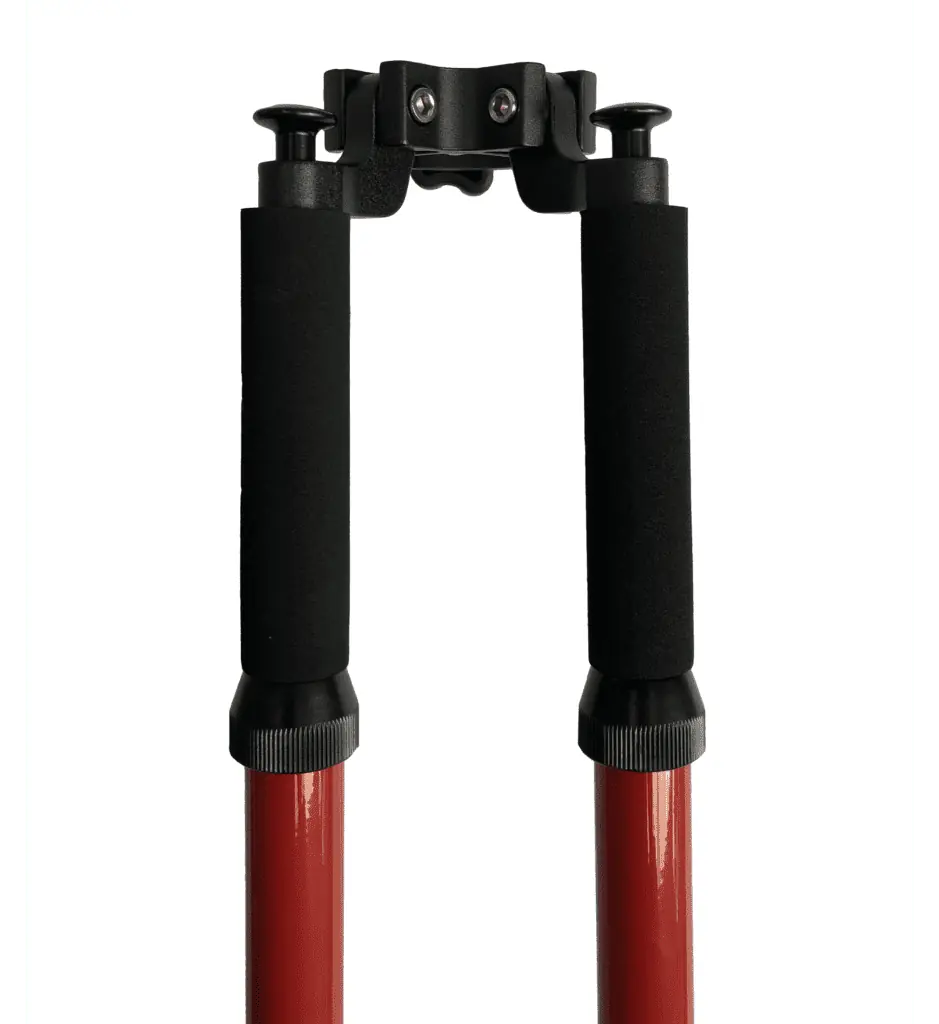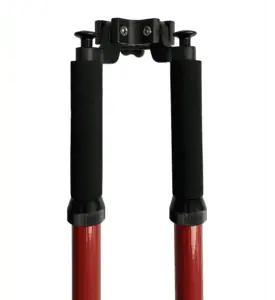 The GeoMeasure Thumb Release Aluminum Bipod offers a lightweight and robust solution that simplifies the surveying process. Crafted entirely from durable aluminum, its legs can withstand the daily bumps and crashes encountered on the job site. Moreover, the aluminum legs effectively shift the center of gravity of your equipment downwards, helping provide a stable and secure platform for your surveying needs. 
In addition to its sleek design, the red white striping on the bipod serves a functiona lpurpose by enhancing visibility. This ensures that if you need to leave your bipod setup unattended on the job site, it will be noticeable to all those who are driving equipment nearby. 
Using a bipod enables you to set up a rover or prism pole over a points with ease, without having to worry about the pole moving. This makes it much easier to take multiple shots or average a position without the need to constantly hold the pole level. 
The bipod boasts two thumb quick release buttons, enabling you to swiftly adjust the height of the legs using just one hand. This convenient feautre allows you to maintain a firm grip on the rover pole while also adjusting your bipod as needed. The bipod legs have large circular stepping pushpads to help drive the feet into the ground. This ensures a stable platform for your equipment. 
The bipod incoroporates a V-shaped groove and a secure screw clamp, allowing for compatibility with a broad range of survey poles. This includes both our sturdy aluminum prism poles and lightweight carbon fiber rover poles. The V-shaped groove provides a snug fit for the pole, while the screw clamp firmly secures it in place. This versatile feature allows you to use the bipod with a wide variety of poles, providing you with greater flexibility and ease of use in the field.