Description
GeoMeasure 2M Carbon Fiber Aluminum Adjustable Pole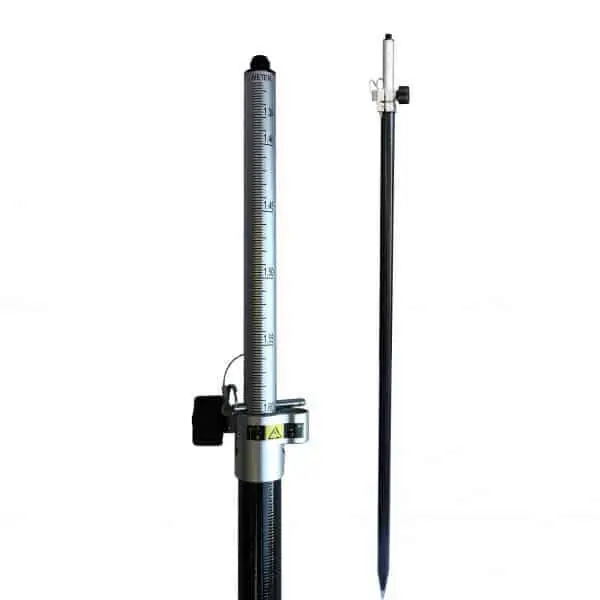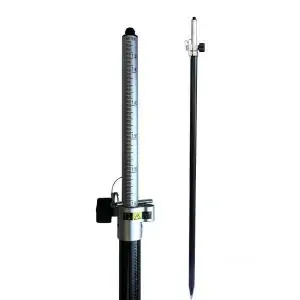 The GeoMeasure 2M Aluminum Carbon Fiber Pole is a our most popular surveying pole that offers exceptional performance and durability. This pole is designed to provide the perfect balance between strength and weight, making it ideal for everyday survey use. 
One of the key features of this pole is the unique half and hlaf design of carbon fiber and aluminum. The bottom half of the pole is crafted from high-quality carbon fibre, which provides incredible strength and durability. This part of the pole is most vulernable to everyday wear and tear, so the carbon fiber material helps prevent the pole from becoming dented and deformed due to the bumps and crashes on the job site. 
On the other hand, the adjustable top half of the pole is made entirely of lightweight aluminum. This helps reduce the overall weight of the pole without compromising durability.
The GeoMeausure 2 M adjustable carbon fiber aluminum survye pole is also designed to as easy to use as possible. The aluminum top section has a easy-to-read height graduations, to make it super simple to ensure you have the same height everytime. On top of that at each major height graduation, every 20 cm, there are pre-drilled holes, through which a locking pin can be inserted. To lock it in place further, at the top of the carbon fiber section is a locking screw to hold the pole firmly in place. 
These features make the GeoMeasure 2 M a favorite among the Bench-Mark staff, who rely on it for all their surveying needs. Its durability, weight, and ease of use make it the ideal pole for any job site, no matter how challenging.