Description
Discover the GeoMeasure Right Angle Prism: Effortlessly Establish Perfect Right Angles
The GeoMeasure Right Angle Prism is a game-changer in the world of precision measurement. Engineered to simplify and expedite the process of establishing right angles, this innovative tool eliminates the need for complex equipment and empowers you to rely solely on your eyes for accurate results.
Featuring two sets of prisms, our Right Angle Prism allows you to effortlessly establish right angles both to your left and right, all without the need to reposition the prism. This revolutionary design saves you valuable time and effort, making your measurements faster and more efficient. Additionally, the prism is equipped with a center foresight lens strategically placed for easy and precise foresight establishment.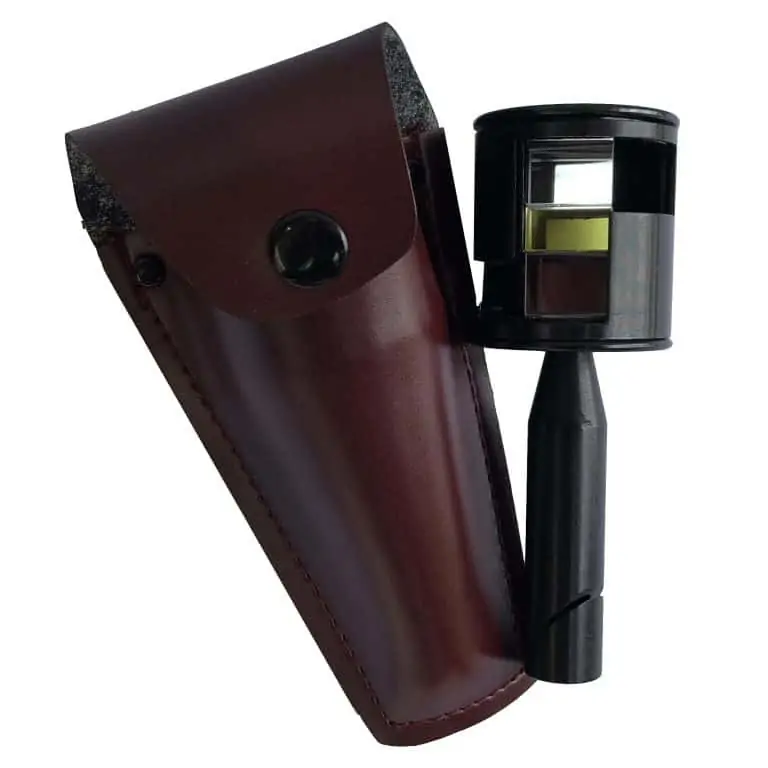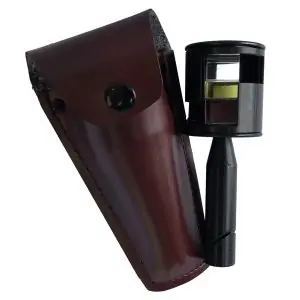 We understand the demands of the job site, which is why the GeoMeasure Right Angle Prism is built to withstand rigorous use. Encased in a robust all-metal body and equipped with a metal shutter, this prism ensures longevity and durability even in the toughest conditions. Say goodbye to concerns about fragile plastic parts breaking under pressure.
Not only does the GeoMeasure Right Angle Prism deliver exceptional functionality, but it also adds a touch of style to your toolkit. Enclosed in a felt soft carrying case, it exudes sophistication and professionalism. The case conveniently loops into your belt, providing easy access and ensuring that you always have your prism at hand, ready to impress with both its practicality and sleek appearance.
Affordable Excellence: Simplified Right Angle Establishment
Precision is of utmost importance, and we've thought of every detail to guarantee it. The GeoMeasure Right Angle Prism features a dedicated slot in the handle to accommodate a plum-bob, ensuring that your work remains consistently accurate. With this tool by your side, you can tackle measurements with unwavering confidence.
Why invest in expensive total stations or GPS equipment when all you need is a reliable right angle prism? The GeoMeasure Right Angle Prism offers an affordable and efficient solution without compromising on quality. Sometimes, the simplest solution is the most effective one, and our prism is here to prove it.
Embrace the ease and accuracy of the GeoMeasure Right Angle Prism. Revolutionize your measurement process and achieve precision like never before. Order yours today and discover the power of simplicity in your work.