Description
GeoMeasure Quick Release Aluminum Prism Pole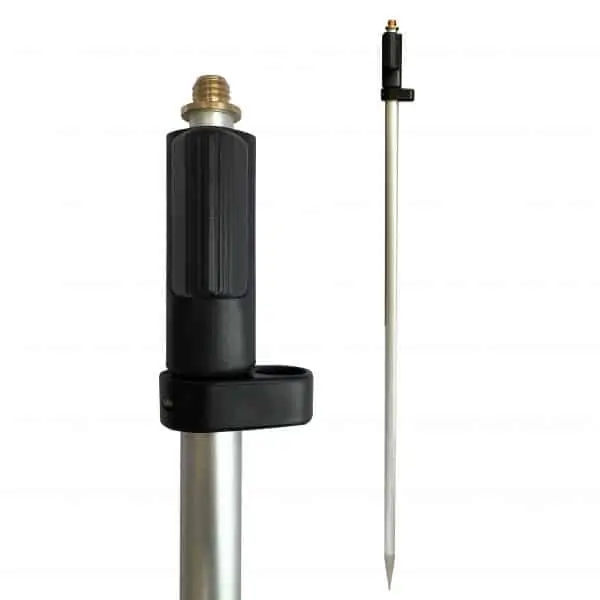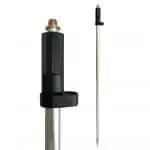 The lightweight and durable design of the GeoMeasure Quick Release Aluminum Pole makes it an ideal solution for all your press of a button. Once adjusted, the pole locks into place and remains steady for all of your survey shots. This feature ensures that your measurements are accurate and reliable, making your job easier and more efficient. 
The all around metal construction of our pole makes it incredibly durable, while the aluminum alloy ensures that it is lightweight. You can use this pole everyday and never have to worry about it failing on you. The lightweight construction ensures that it is easy to carry all day long, without tiring you out. 
The quick set pole adjustmet system of the GeoMeasure Quick Release Aluminum Prism Pole allows you to quickly and easily adjust the height of the pole. This feature ensures that you can work more efficiently without having to worry about constantly adjusting the height throughout the day. Additionally the pole includes a 5/8″ and Leica style adapter which provides the flexibility to work with any survey equipment.
The GeoMeasure Quick Release Prism Pole is the ultimate solution for all your total station and robotic total station needs. The lightweight and durable design means that you can take it with you anywhere on the job site without worrying about damaging the unit. The quick release system allows for fast on the fly adjustments with a single button press. Additionally, the included adapter provides you with the flexiblity to use any of your equipment with this pole!