Description
GeoMeasure Leica Style GZR4 Prism
The GeoMeasure Leica Style GZR4 360° Prism is the perfect prism for use with robotic total stations, offering a range of benefits and features that enhance efficiency and durability. This prism's unique 360° design allows it to reflect back to the total station from any angle, eliminating the need to constantly orientate the prism towards the robotic total station while moving around the site. This feature greatly streamlines the operation, saving time and effort during data collection.
The prism's construction is lightweight, ensuring that prolonged use does not lead to fatigue. It serves as a passive reflector for robotic total stations, making it a reliable tool without placing unnecessary strain on the user.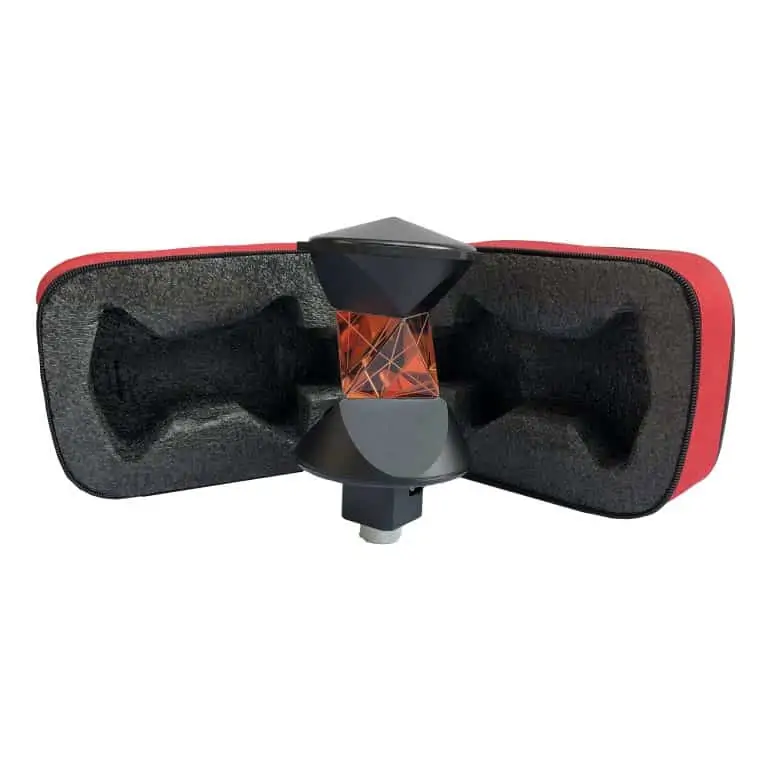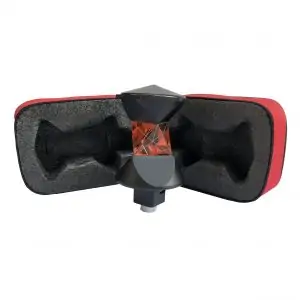 To achieve efficient operation without the need for constant manual direction of the reflector towards the instrument, a 360-degree prism is necessary. The GeoMeasure Leica Style GZR4 utilizes six corner-cube prisms joined together, allowing the measuring beam to reflect directly back to its source from any position on the prism set. The arrangement of the prisms ensures that offset and accuracy readings remain consistent, regardless of the side from which the measurements are taken.
One of the standout features of this prism is its all-metal construction, ensuring long-lasting durability. Unlike prisms with cheap plastic parts that may break or crack under the sun's exposure, the GeoMeasure Leica Style GZR4 is designed to withstand harsh conditions and frequent use. Its sturdy metal construction guarantees it will outlast many years of intensive fieldwork.
To ensure easy transportation and protection, the prism comes with a soft carry case. This case provides ample cushioning and safeguards the prism during transit, even for those who may encounter rough driving conditions. With this added protection, users can have peace of mind knowing that their prism will remain intact and ready for use.
Unparalleled Battery Life for Uninterrupted Performance
Additionally, the prism features a quick-release mechanism that is compatible with 5/8″ rover poles. This compatibility ensures seamless integration with GeoMeasure Rover Poles, eliminating the need for extra adapters or additional purchases.
For further information on robotic total stations and to determine the prism option that best suits your needs, we recommend contacting our knowledgeable sales team. They will be able to provide detailed insights and assist you in making an informed decision based on your specific requirements.
In summary, the GeoMeasure Leica Style GZR4 360° Prism offers exceptional functionality and durability for work with robotic total stations. Its 360° design, lightweight construction, all-metal durability, quick-release compatibility, and included soft carry case make it an indispensable tool for efficient and reliable data collection in the field. Contact our sales team today for more information and expert advice on choosing the right prism option for your robotic total station needs.