Description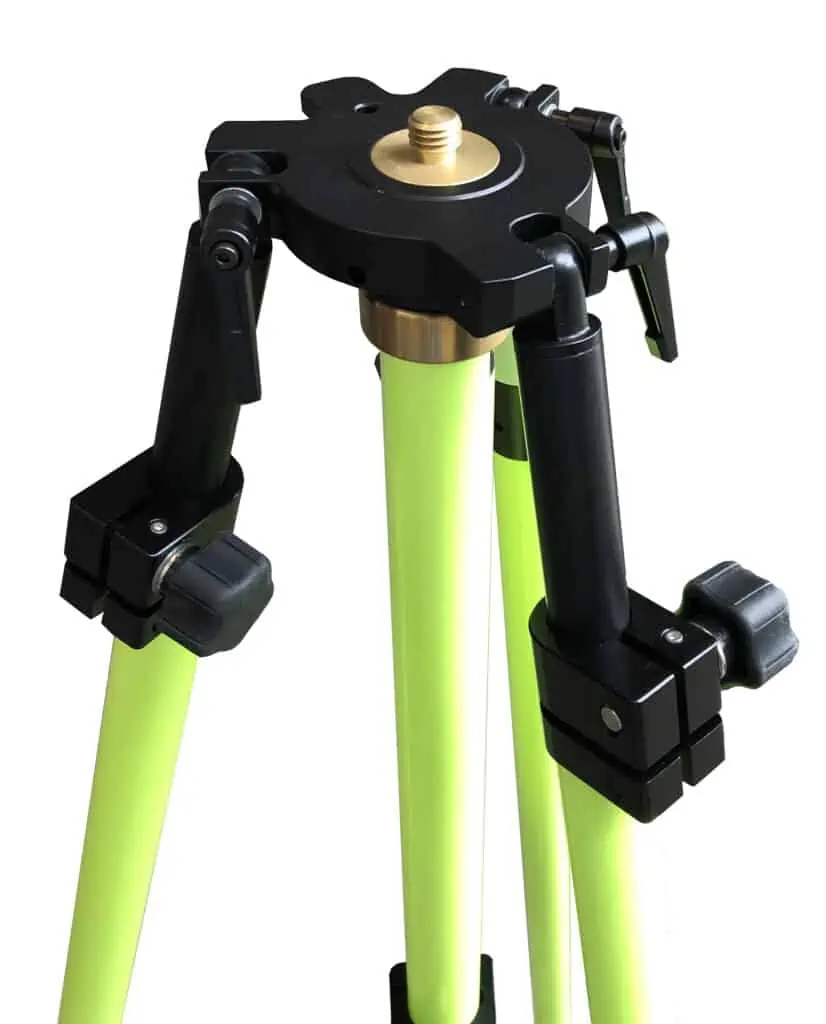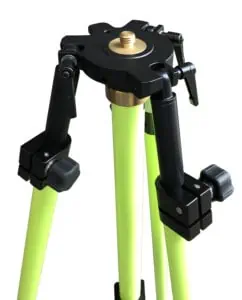 The GeoMeasure Fixed Height tripod is designed to help eliminate mistakes during setup. The central staff has graduated height indicators that can be quickly set to one of three preset heights. This allows you to get a quick and reliable setup, that is the same every time. 
The entire tripod is made of metal, ensuring the your tripod will stand up for years to come. Although made of metal, it is still relatively leightweight at 16 kgs. The heavier construction also ensures that you can put the tripod in exposed locations and not be afraid that the wind will blow it over. 
The Fixed height tripod is recommended for those who want to eliminate errors in their setup by providing an easily repeatable setup process. Between the lockable height, and center staff that makes positioning over a point easier, a fixed height tripod can eliminate a lot of errors.
To ensure that your legs are in the right position, there are two types of adjustment control. The first allows for the legs to flex to the angle you need. This allows you to find the optimal position to place the tripod in. The next is a screw lock to clamp down on the legs and ensure that they adjust to the right height. The screw clamps allow for fine height adjustments, without comprimising the security of the leg. 
The central staff, which is the main feature of this tripod allows for the locking in of your tripod height. This is done through a double security method. First, after adjusting the height of the central staff, the height can be locked in by setting a pin through one of the preset heights; 2 m, 1.8 m and 1.5 m. Once locked in place, the tripod can be doubly secured with the use of another tightening screw. 
With the triangular flat head and the 5/8″ screw, you can fit just about any equipment to this tripod. Whether you need to work with a GNSS base, a total station or a robotic total station, this tripod can work with your gear. All of our GeoMeasure GPS, Accessories, Total Stations as well as Hemisphere GNSS and CHCNAV receivers are compatible with this tripod.
To make transport easier, the tripod legs lock in place, allowing them to be compact enough to easily store and carry. The legs also feature metal spikes that make dricing the tripod into the ground to secure it very easy. The broad push steps make it easy to puch the legs even into the hardest of surfaces.