Description
GeoMeasure Fibreglass Tripod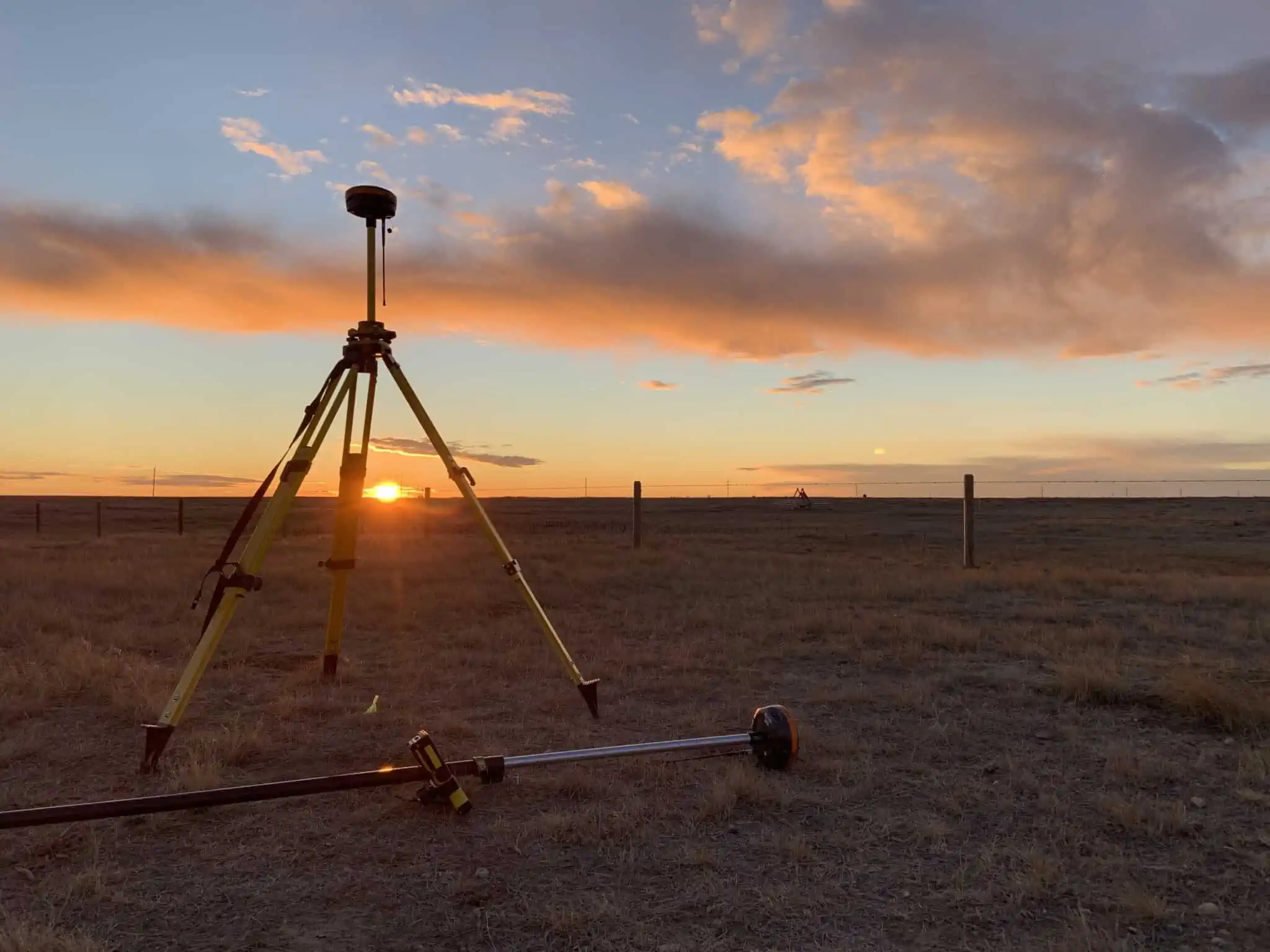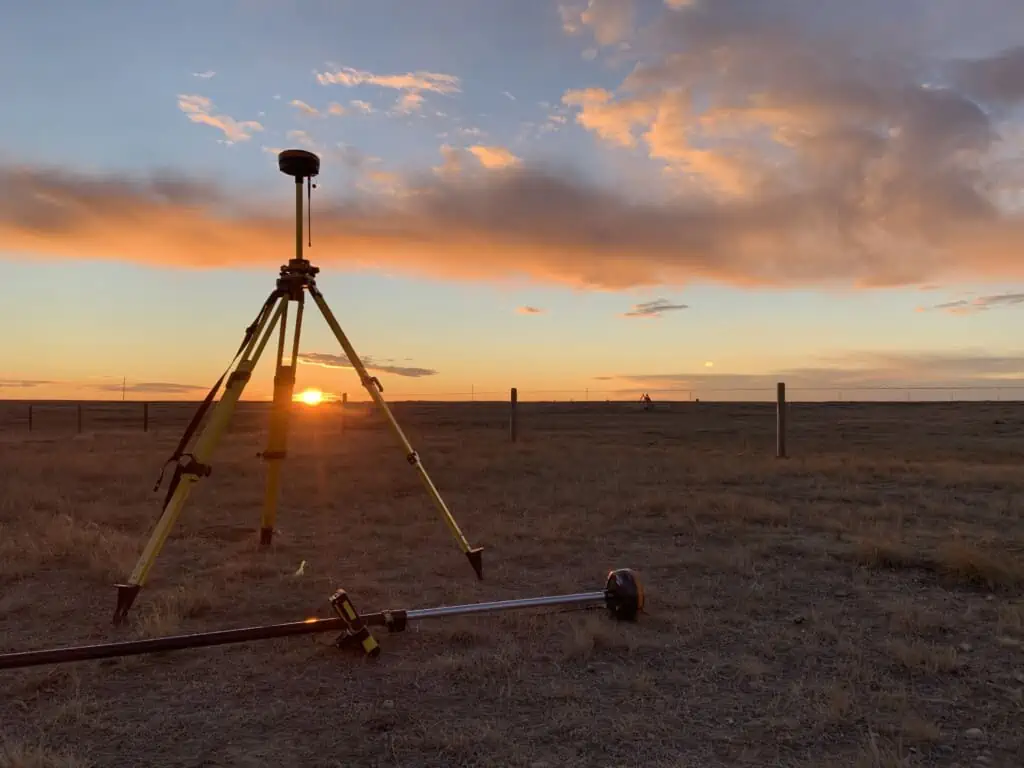 The GeoMeasure Fibreglass tripod is a lightweight and durable tripod that is perfect for professionals who need a reliable and easy-to-carry solution for their equipment. The legs are made of fibreglass, ensuring that the tripod is not only lightweight but also incredibly durable, ensuring that it can withstand years of abuse in the field. 
The tripod features quick clamps at the top of each leg, that are easily adjusted by lifting the handle and pulling the leg to set the height. To tighten, simply push the handle down to lock the leg in place. For extra security, the botttom of each tripod leg also features a screw clamp ensuring the leg will not move. You can be sure that the tipod will no move on you.
The tripod features a large push step to help you ground the tripod and ensure that it does not move. The 1/2″ metal point ensures that the tripod can be pushed even into hard packed dirt. The GeoMeasure Fibreglass tripod ensures that you are always well planted. 
The triangular flat head and 5/8″ screw of the GeoMeasure Fibreglass tripod can fit a wide array of survey equipment. It is compatable with all normal GNSS threads, total stations threads, prisms, and any other survey equipment that employs a normal survey screw. 
To make carrying the tripod easier, the legs strap together and a sling strap makes it easy to throw over your shoulder. This frees up your hands and ensures that you can carry all of your equipment in one trip.
Overall, the GeoMeasure Fibreglass tripod is an excellent option for those looking for a reliable, lightweight and durable tripod that can withstand all conditions you can come across on site.