Description
The GeoMeasure Tribrach Adapter
The GeoMeasure Tribrach Adapter, meticulously crafted for engineers who demand excellence in their equipment, is a tribrach puck that stands the test of time. Engineered with uncompromising durability, this adapter is constructed entirely from high-quality metal components, leaving no room for flimsy plastic parts that are prone to breaking with repeated use. It is designed to be the epitome of reliability, ensuring that it remains functional and intact even in demanding work environments.
Simplicity and toughness are the guiding principles behind the design of this tribrach adapter. By omitting unnecessary features that can be potential points of failure, it guarantees an unparalleled level of dependability. Every aspect of the adapter has been meticulously engineered to offer outstanding performance without compromising its robustness.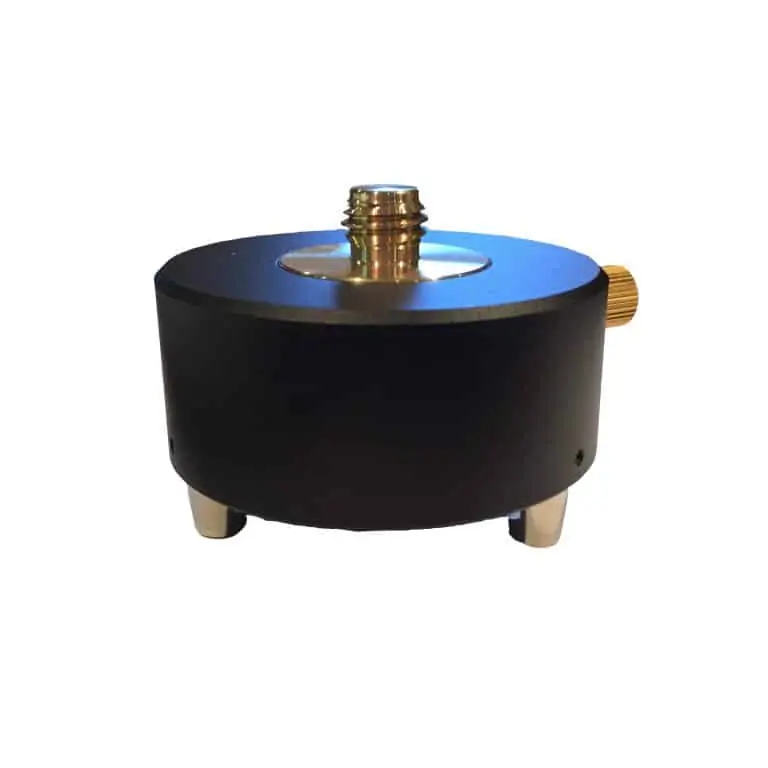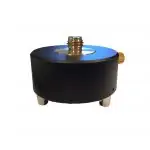 One of the standout features of this adapter is its exceptional rotational capability. Engineers can effortlessly rotate their equipment to achieve the perfect position, enabling precise measurements and alignments. The brass insert, meticulously milled to perfection, ensures a flawlessly smooth surface, free from any sharp edges that could impede the smooth functioning of the puck. It is designed to fit snugly, striking the optimal balance between secure attachment and ease of assembly or disassembly of the tribrach assembly.
When paired with the GeoMeasure Tribrach, this adapter excels in delivering exceptional performance. The two components seamlessly integrate with each other, forming a cohesive unit that guarantees precise measurements, reliable stability, and seamless functionality. This harmonious combination empowers engineers to tackle their projects with confidence, knowing that their equipment is designed to work flawlessly together.