Description
GeoMeasure Mini Prism Set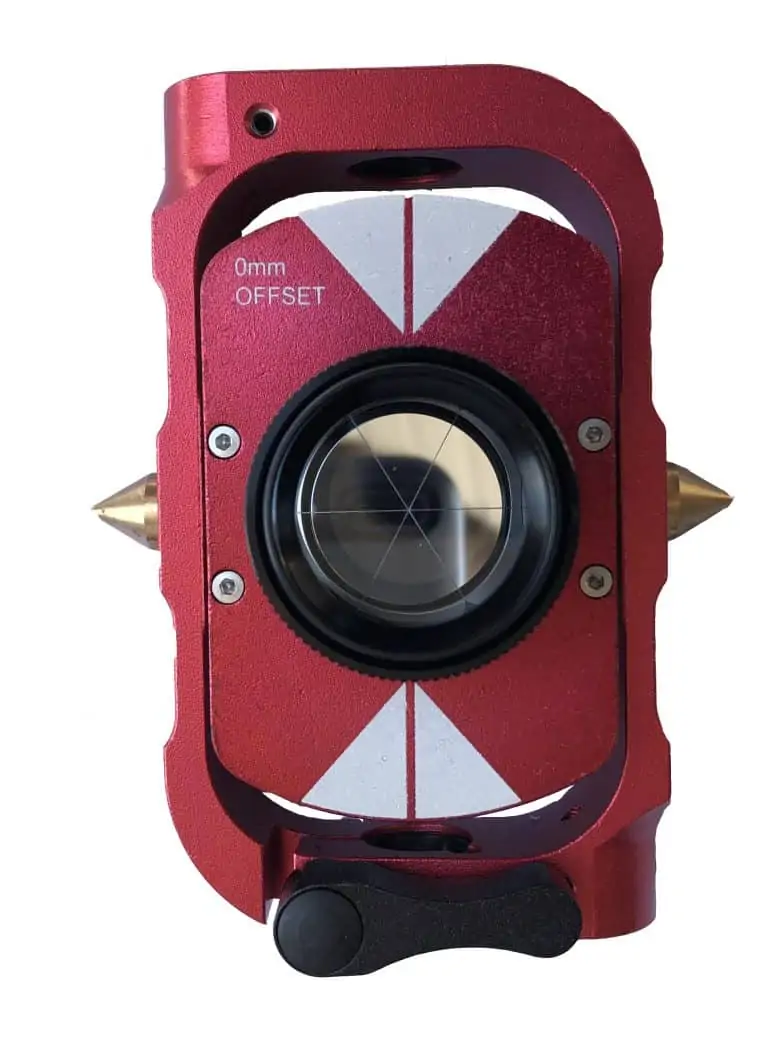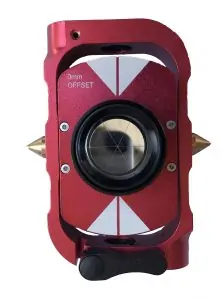 The GeoMeasure Mini Prism set is the ultimate compact and lightweight prism set, designed to meet all of your surveying needs, in the smallest possible package.
Within the aluminum container that acts as both a carrying case and protective case, you'll find the collapsable 1.8 m Prism Pole. Crafted entirely of aluminum, this pole strikes the perfect balance between sturdiness and lightweight construction, ensuring its longevity for years to come. 
The prism assembly is entirely made of metal, avoiding any plastic parts. This helps it stand up to the repeated abuses it will see on site and during transport. The last thing you want, is your prism falling apart when you need it most. The prism is also free rotating within the metal holding arms. 
The prism is compatible with all normal 5/8″ survey thread, allowing for the use with a tribrach and most survey poles. It is fully compatible with all GeoMeasure poles, tribrachs and tripods. The prism also sports a hook for plumb bobs, to help ensure you are properly level. 
This entire package is meticulously designed to cater to the needs of surveyors who are constantly on the move. Its compact size enables swift assembly and disassembly, eliminating the need for bulky and cumbersome poles and tripods. All the essential components are neatly packed into a package smaller than a baseball bat, making it an incredibly portable and efficient solution for your surveying endeavors.