Description
Rugged Android Data Collection with the R60
The R60 Android Data collector is our most popular keyboard data collector. With a full qerty keyboard, you finally have a data collector solution to rival the much loved Surveyor 2 and Allegro 2 data collectors. This is all packed into a very compact and lightweight data collector that adds almost no weight to the pole. It is perfect for those looking for a reliable and flexible Android data collector. 
The R60 is built for surveyors, and around the idea of providing as much flexibility as possible in the field. The alphanumeric keyboard makes it easy to enter point information, record field notes, send emails, program your receiver and more, even when it's too cold to take your gloves off. With the R60 you can always get the information you need.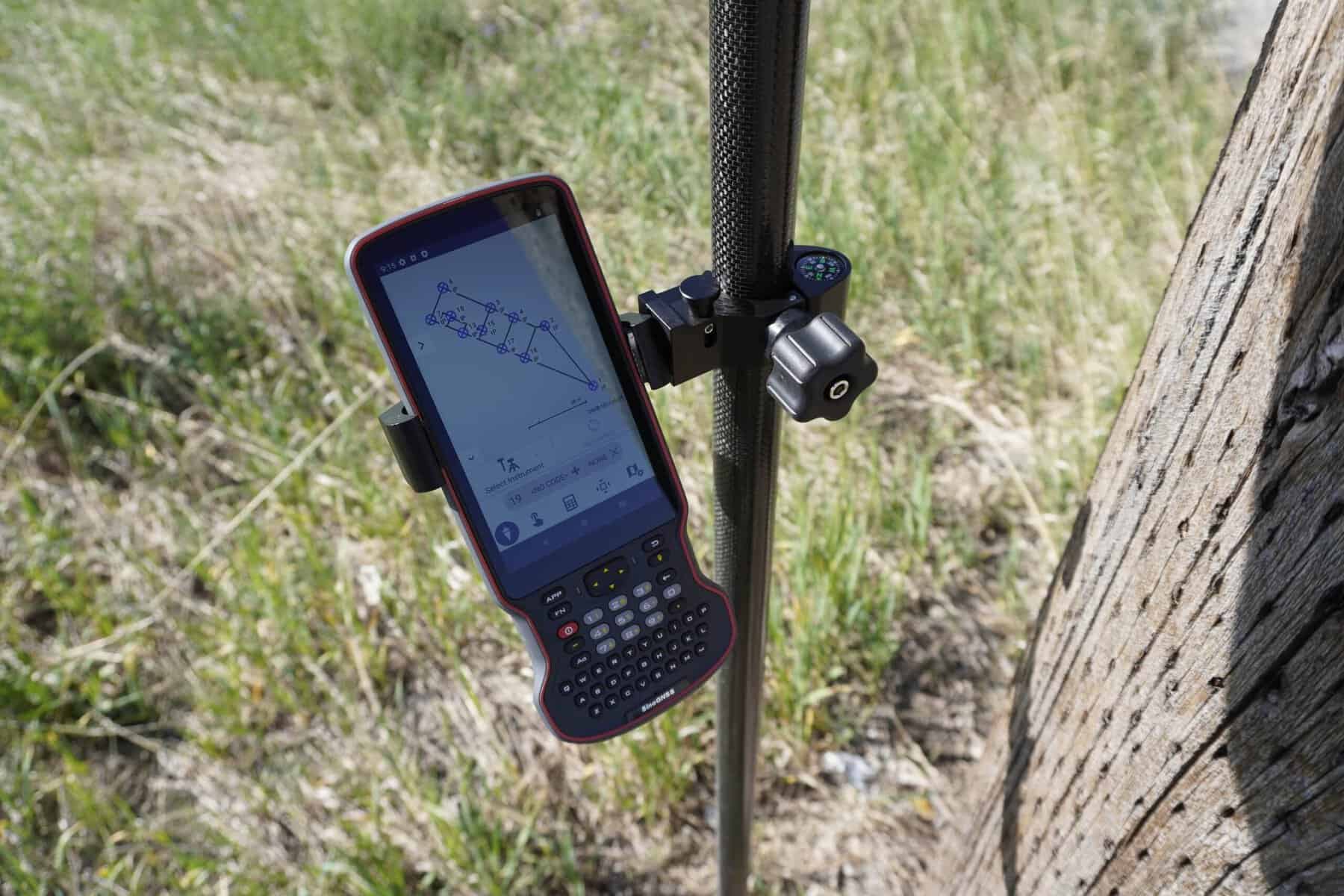 Experience uninterrupted productivity with the R60 Android Data Collector, featuring a robust 9000 mAh internal Li-Ion battery. With an impressive capacity, this powerhouse device ensures up to 30 hours of continuous working time. Whether you're embarking on a long day of surveying or engaging in intensive data collection tasks, the R60 is fully equipped to meet your demands.
Say goodbye to frequent battery anxieties as the R60 excels in providing reliable and long-lasting performance. Its exceptional battery life empowers you to work with confidence, eliminating the need for frequent recharging or carrying around spare batteries. From dawn till dusk, this device remains your steadfast companion, enabling you to effortlessly tackle extensive workloads.
The R60's exceptional battery life is tailored to support the rigorous demands of surveying and data collection professionals. Regardless of how intense your fieldwork may be, this cutting-edge device stands ready to deliver exceptional reliability and endurance. Rest assured that with the R60, you can stay focused on your work without any interruptions or concerns about battery life.
Elevate your data collection experience with the cutting-edge technology of the R60 Android Data Collector. Powered by an advanced 8-core Qualcomm processor and running on the latest Android 12 operating system, this device ensures seamless performance and access to a wide array of capabilities. Certified with Google Mobile Services (GMS), it grants you complete freedom to run your favorite Google apps, bringing unparalleled versatility to your fingertips.
Equipped with an abundance of processing power, the R60 effortlessly handles complex tasks, including the manipulation of surfaces and the management of large-scale projects. Even with thousands of data points, this powerhouse device rises to the challenge, ensuring swift and reliable performance without compromising precision. It is a perfect fit with MicroSurvey's FieldGenius for Android. 
Embrace the future of data collection with the R60 Android Data Collector, where the amalgamation of an 8-core Qualcomm processor, Android 12 OS, and seamless integration with industry-leading software empower you to tackle any project with confidence and efficiency.