Description
Juniper Rugged Data Collection
Juniper Systems has built their reputation around providing rugged, reliable and flexible data collection solutions to surveyors, miners, contractors, the construciton and forestery industries and everyone else who is in need of a tablet. Many of the most popular data collectors of the last two decades have been Juniper designs, including the Carlson Surveyor+, Allegro 2, Topcon FC-5000 and more. With a repuation for outstanding service, and products that can stand up to anything Juniper is the surveyors data collector manufacturer.  
Juniper offers a host of different data collection options, and their is always an option for you. Whether you are looking for an Android or Windows data collector, Juniper has a field solution for you. From their headquarters and manufacturing facility in Logan Utah, Juniper has innovated and pushed the surveying industry ahead.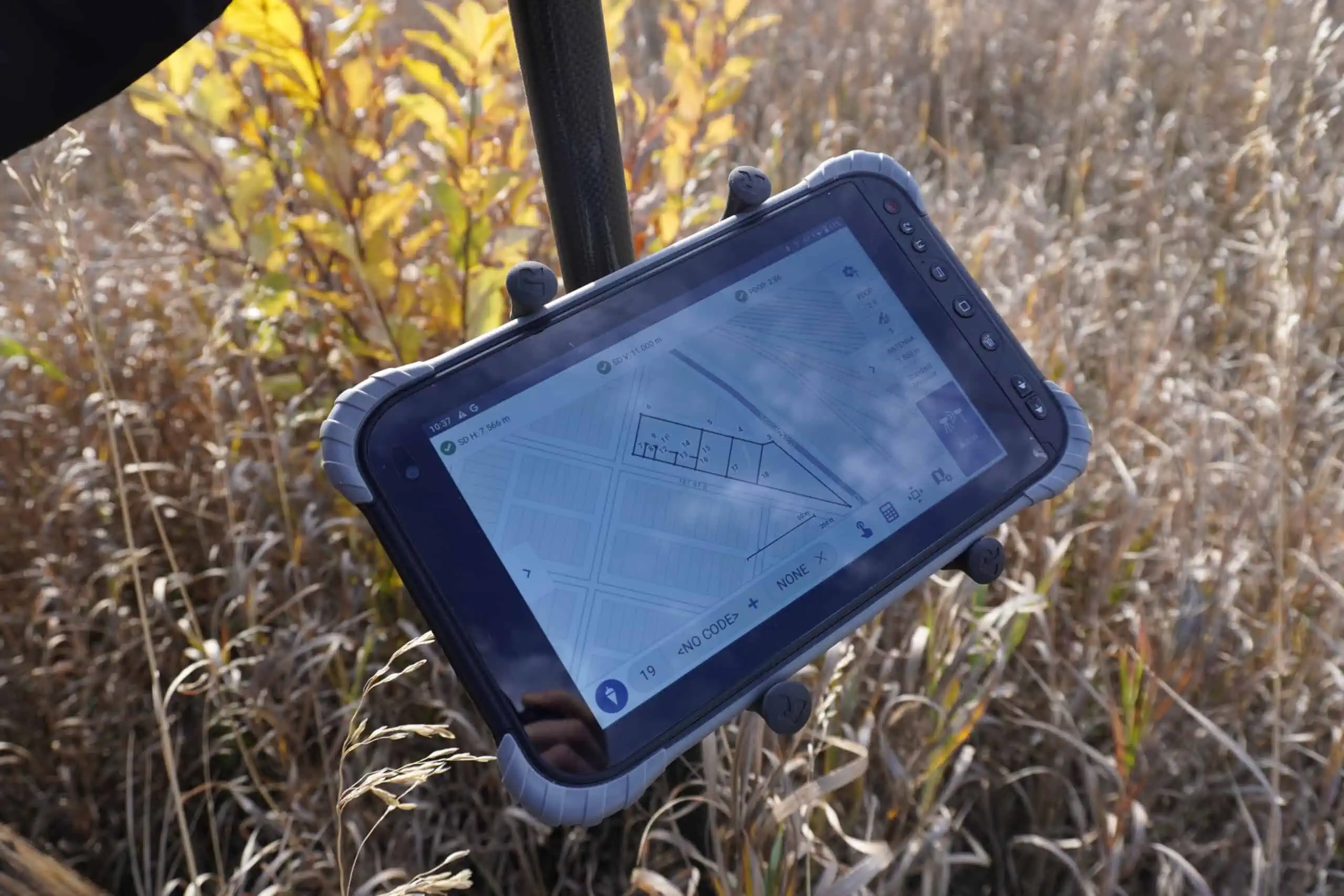 The Juniper CT8X2 is the lightest weight Android tablet offering from Juniper. The CT8X2 is designed to be as easy to use in the field with a large easy to read screen. With the Android operating system, you can run all of your favourite Android applications, including FIeldGenius for Android and ESRI collector. 
The Cedar CT8X2 has a powerful Snapdragon SDM632 8-core processor that is able to load large surfaces and files without any issues. The 4 GB of RAM is more than enough to run any of your projects. 
With the CT8X2 you get a rugged anroid tablet that can meet a lot of your needs, with the flexibility to work with the equipment you want. There is a 4G internal cell modem, that allows you to connect to all major carriers, as well as WiFi and Bluetooth modules to connect to your reciever and office. 
Just like all of the other data collectors from Juniper, the CT8X2 is designed to be as functional as possible. The large screen is easy to read in the sun, but is made of the same material as your smartphone. It is tough but super receptive.
Although the CT8X2 only weighs in at 1.2 lbs, the data collector still boasts an IP67 environmental rating and a drop rating of 1 m to concrete. the CT8X2 is more than capable of withstanding anything you throw at it. 
With the Android operating  system and large screen, the CT8X2 is our preferred data collector for use with MicroSurvey's FieldGenius for Android.