Description
Discover the Nano 2: Your Compact Solution for Precise Positioning
If you're seeking a reliable and efficient solution to capture accurate positions in challenging environments, look no further than the Nano 2. Designed for recording positions around trees, buildings, or power lines, this triple frequency receiver is the ultimate tool for your needs. Equipped with the ability to receive multiple signals from all major constellations, the Nano 2 ensures exceptional performance even in areas prone to multi-path interference. Say goodbye to signal disruptions and hello to reliable and precise positioning data.
Despite its compact size that fits in the palm of your hand, the Nano 2 is a fully functional RTK receiver, delivering industry-leading accuracy. With its internal radio and NTRIP correction compatibility, you have the freedom to work in any location, at any time, without compromising on precision. Embrace the convenience and flexibility offered by the Nano 2 and elevate your positioning capabilities to new heights. Don't let challenging environments hinder your productivity—choose the Nano 2 for reliable, palm-sized performance.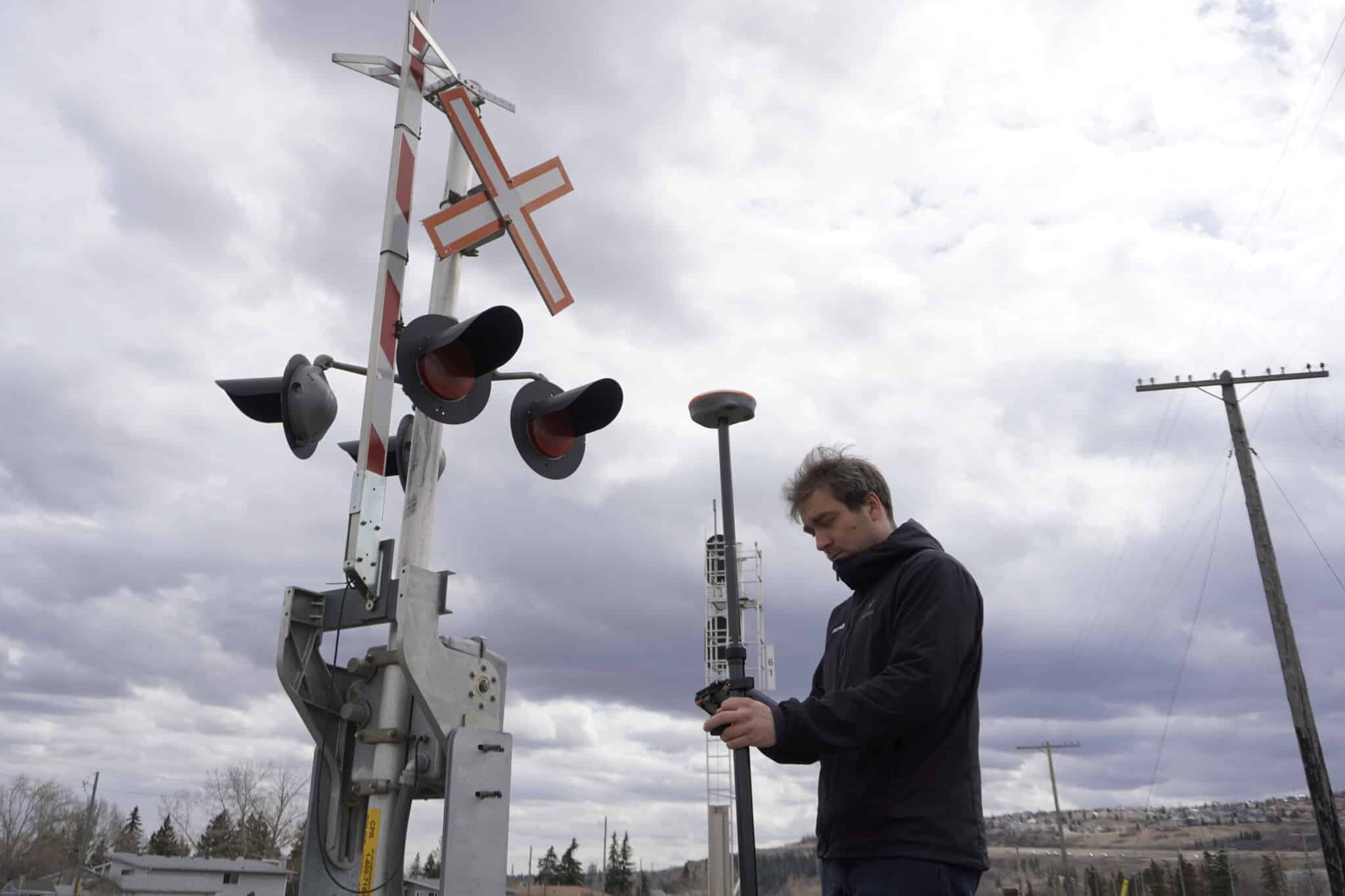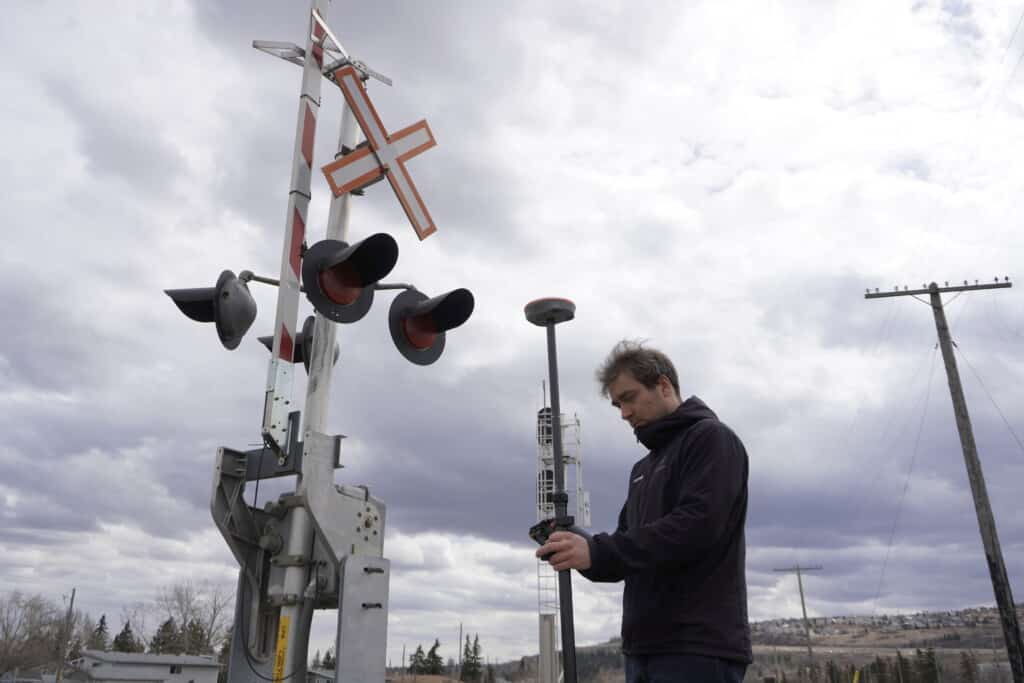 Experience the power of compactness with the Nano 2, one of the smallest and lightest RTK receivers available. Weighing in at a mere 670 g and measuring just 48 mm by 149 mm, it's designed for ultimate portability and convenience. Carry it effortlessly throughout the day, whether you opt for a pole, backpack mount, or simply hold it in your hand.
Don't be deceived by its small size—the N2 Palm is a robust and dependable receiver built to withstand the harshest weather conditions. With an IP67 dust and waterproof rating, it guarantees durability and reliability in any environment.
Say goodbye to bulky equipment without compromising on performance. The Nano 2 offers the perfect balance between compactness and functionality, ensuring you never have to sacrifice precision or reliability. Take it with you wherever you go and conquer any surveying challenge with ease.
Unparalleled Battery Life for Uninterrupted Performance
Experience unmatched endurance with the N2 Palm, featuring one of the longest-lasting batteries in the GNSS receiver market. With an impressive battery life of over 20 hours, this powerhouse is designed to keep you working tirelessly throughout the day. Equipped with a robust 10,000 mAh battery, the N2 Palm ensures that you never have to worry about running out of power during critical tasks. Say goodbye to frequent charging interruptions and hello to uninterrupted productivity.
Whether you're conducting extensive surveys, mapping vast areas, or working on long-term projects, the N2 Palm's exceptional battery life provides the reliability and longevity you need to accomplish your goals. No matter the demands of your workday, this receiver will keep you going, hour after hour.
Versatile Operation Modes
Experience ultimate versatility with the N2 Palm, offering a range of operation modes designed to meet your specific needs. Whether you're engaged in GIS work or require enhanced accuracy, this receiver has you covered. In autonomous mode, the N2 Palm unleashes its full potential, making it the ideal choice for GIS tasks. Enjoy seamless operation as you collect data and conduct mapping with ease, all without the need for additional corrections.
For those seeking to elevate accuracy to new heights, the N2 Palm offers an upgradeable RTK option. By harnessing real-time kinematic technology, you can achieve outstanding precision, ensuring your surveys and measurements are of the utmost accuracy. Choose how you receive corrections with the N2 Palm—whether it's through an NTRIP network or via UHF radios. This flexibility empowers you to adapt to different working environments and ensures you have the tools to perform more precise surveys when the need arises.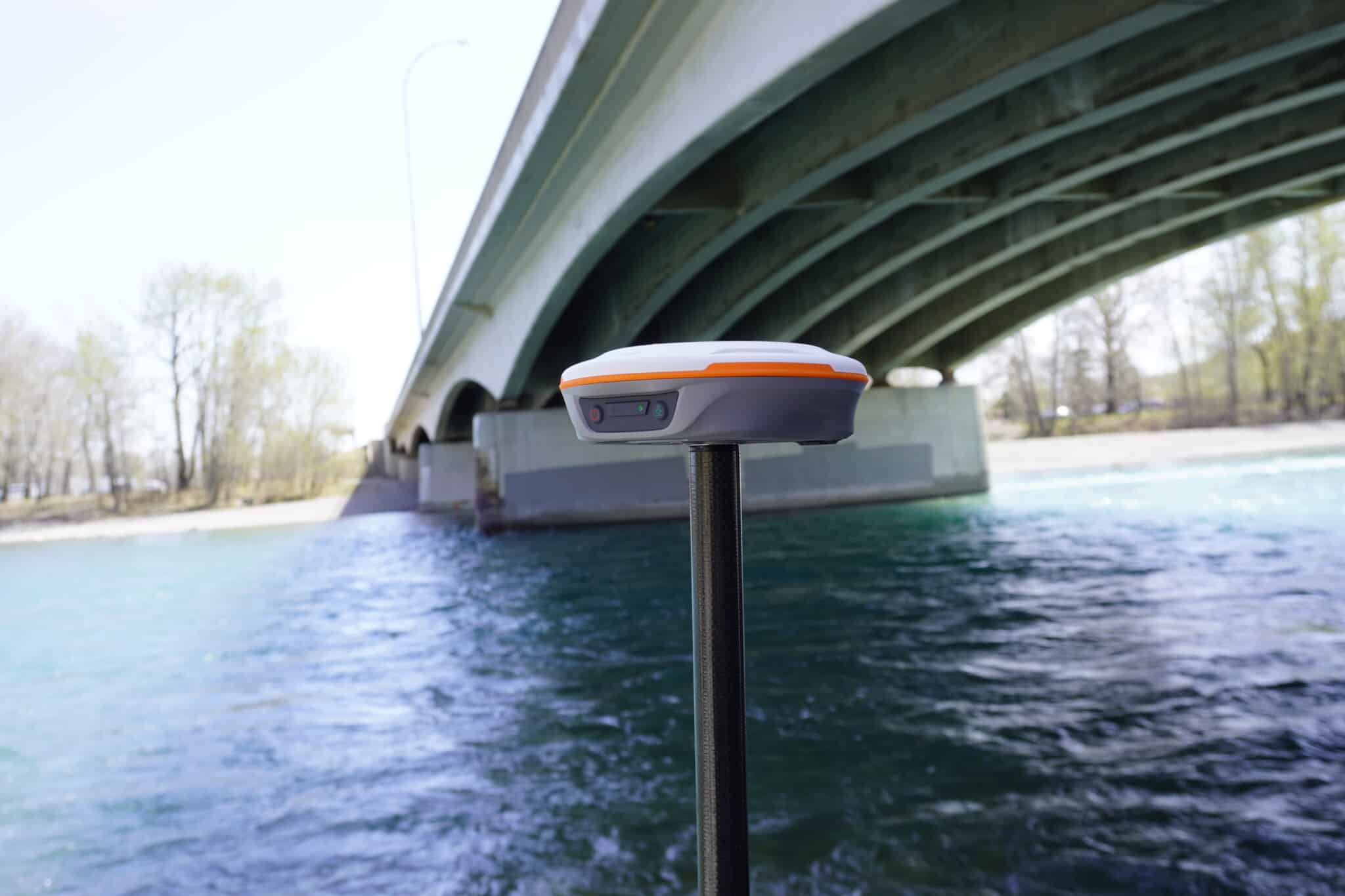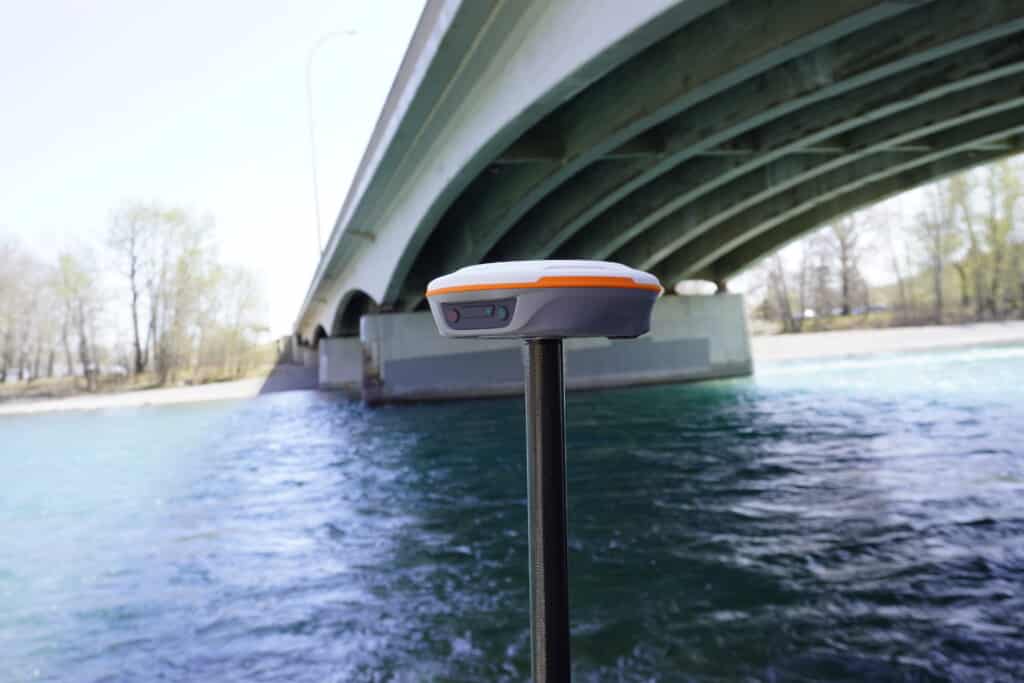 Seamless Compatibility with Leading GIS Mapping Software
Embrace the power of compatibility with the Nano 2, a receiver that seamlessly integrates with all major GIS mapping software packages. Whether you rely on ESRI ArcGIS, FieldGenius, Uinta, or any other software package, the Nano 2 ensures smooth and efficient data transfer, enabling you to seamlessly bridge the gap between hardware and software; and revolutionize your mapping workflows with confidence and ease.
Juniper Rugged Data Collection
Juniper Systems has built their reputation around providing rugged, reliable and flexible data collection solutions to surveyors, miners, contractors, the construciton and forestery industries and everyone else who is in need of a tablet. Many of the most popular data collectors of the last two decades have been Juniper designs, including the Carlson Surveyor+, Allegro 2, Topcon FC-5000 and more. With a repuation for outstanding service, and products that can stand up to anything Juniper is the surveyors data collector manufacturer.  
Juniper offers a host of different data collection options, and their is always an option for you. Whether you are looking for an Android or Windows data collector, Juniper has a field solution for you. From their headquarters and manufacturing facility in Logan Utah, Juniper has innovated and pushed the surveying industry ahead.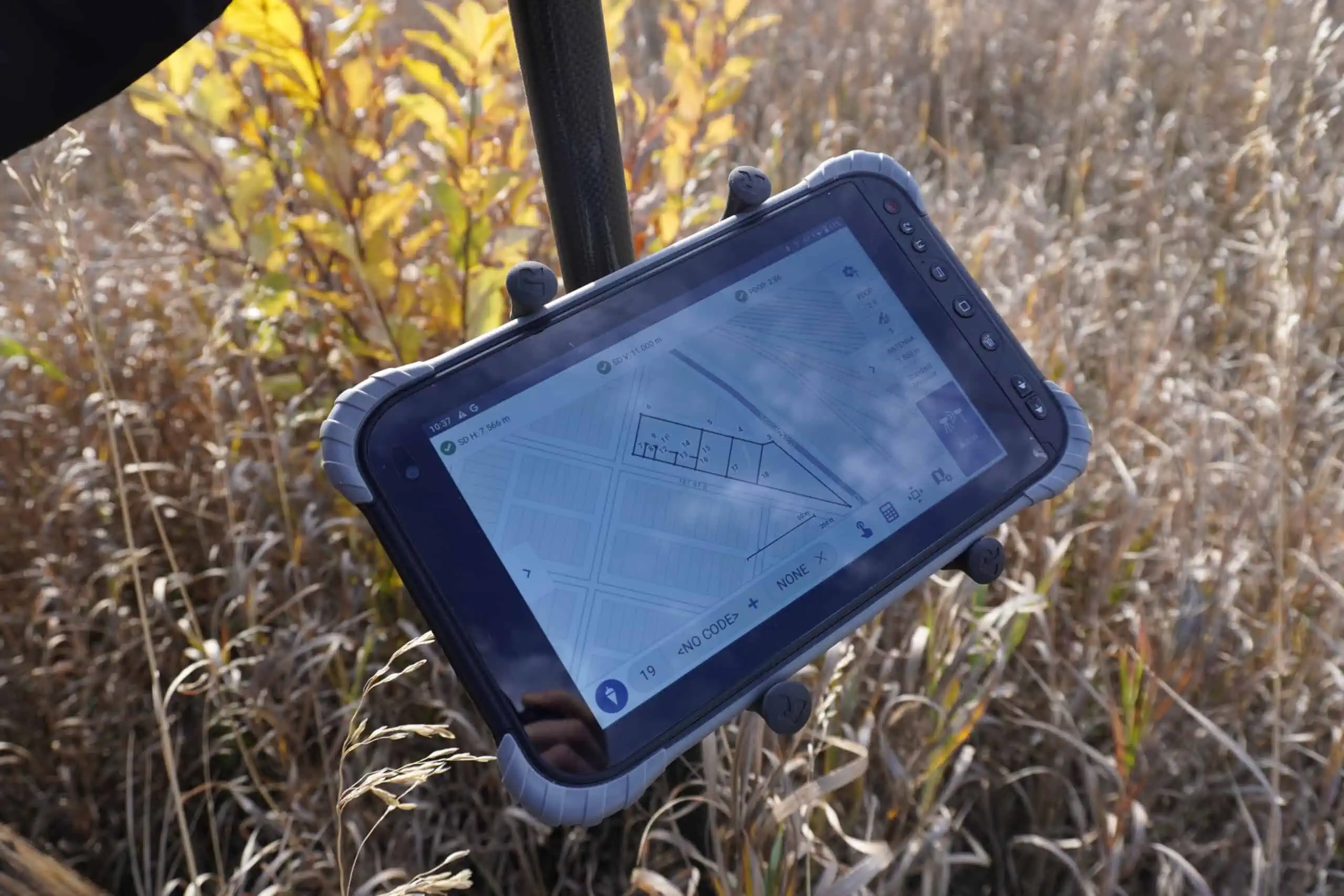 The Juniper CT8X2 is the lightest weight Android tablet offering from Juniper. The CT8X2 is designed to be as easy to use in the field with a large easy to read screen. With the Android operating system, you can run all of your favourite Android applications, including FIeldGenius for Android and ESRI collector. 
The Cedar CT8X2 has a powerful Snapdragon SDM632 8-core processor that is able to load large surfaces and files without any issues. The 4 GB of RAM is more than enough to run any of your projects. 
With the CT8X2 you get a rugged anroid tablet that can meet a lot of your needs, with the flexibility to work with the equipment you want. There is a 4G internal cell modem, that allows you to connect to all major carriers, as well as WiFi and Bluetooth modules to connect to your reciever and office. 
Just like all of the other data collectors from Juniper, the CT8X2 is designed to be as functional as possible. The large screen is easy to read in the sun, but is made of the same material as your smartphone. It is tough but super receptive.
Although the CT8X2 only weighs in at 1.2 lbs, the data collector still boasts an IP67 environmental rating and a drop rating of 1 m to concrete. the CT8X2 is more than capable of withstanding anything you throw at it. 
With the Android operating  system and large screen, the CT8X2 is our preferred data collector for use with MicroSurvey's FieldGenius for Android.