Description
The BB4 represents a state-of-the-art unmanned aircraft system engineered through the collaboration of two industry giants, CHCNAV and DJI. This remarkable platform seamlessly merges scientific design and highly integrated production technology, delivering unparalleled efficiency and precision tailored for engineers in the field.
Advanced Efficiency: The BB4 streamlines the surveying process, requiring just 2 minutes for flight preparation. Its modular design, complete with pre-installed arms and antennas, eliminates the need for time-consuming setup. Furthermore, the BB4's compact design minimizes space requirements for take-offs and landings, making it adaptable to a range of environments.
Payload Flexibility: With a remarkable payload capacity of up to 7 kg, the BB4 adapts to mission-specific demands. Outfitted with CHCNAV scanners and DSLR cameras, it transforms into a precision instrument for creating 3D point clouds. For 3D photogrammetry or tasks in inspection and agriculture, the BB4 seamlessly accommodates oblique camera systems and multi-spectral cameras.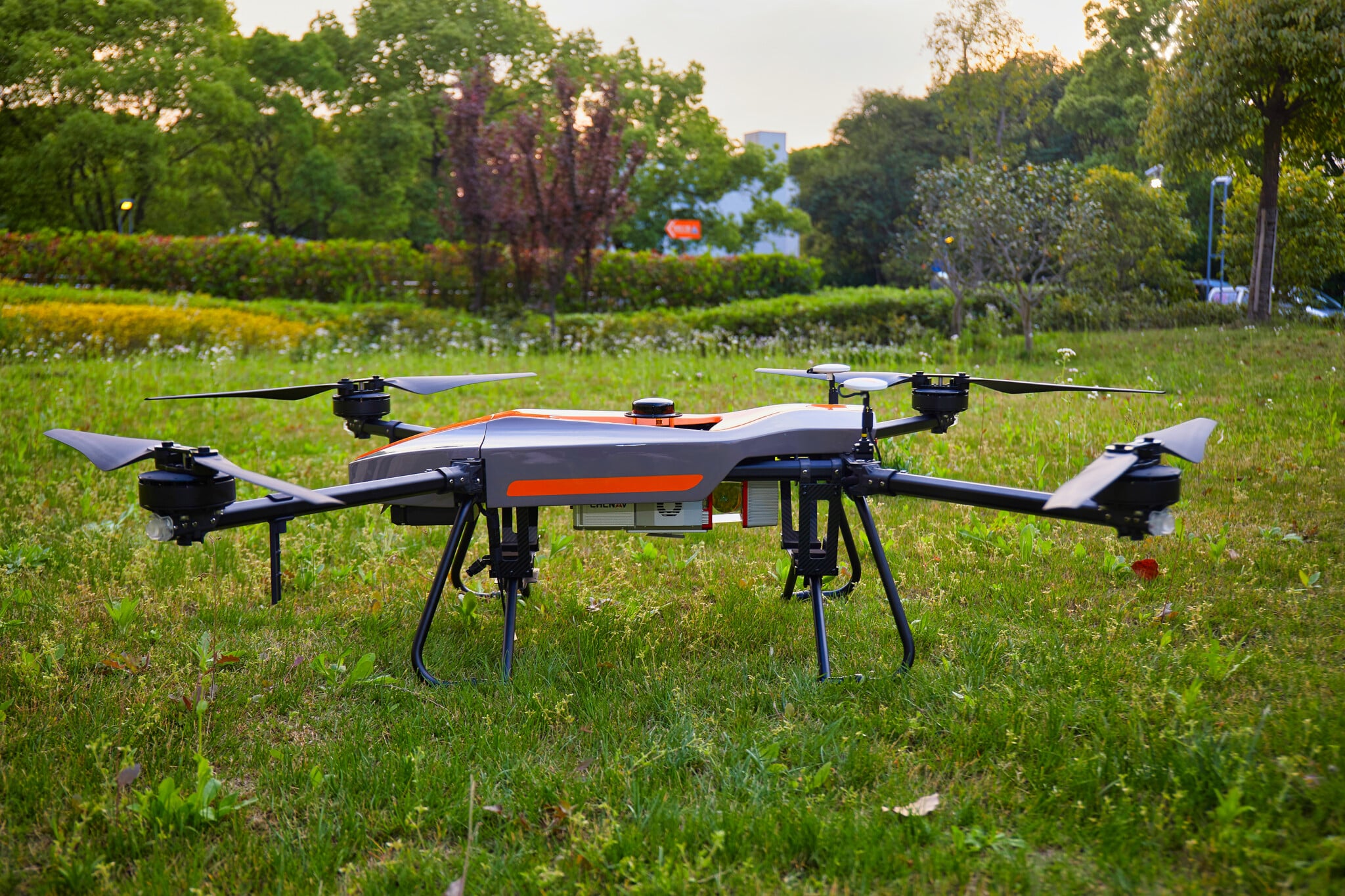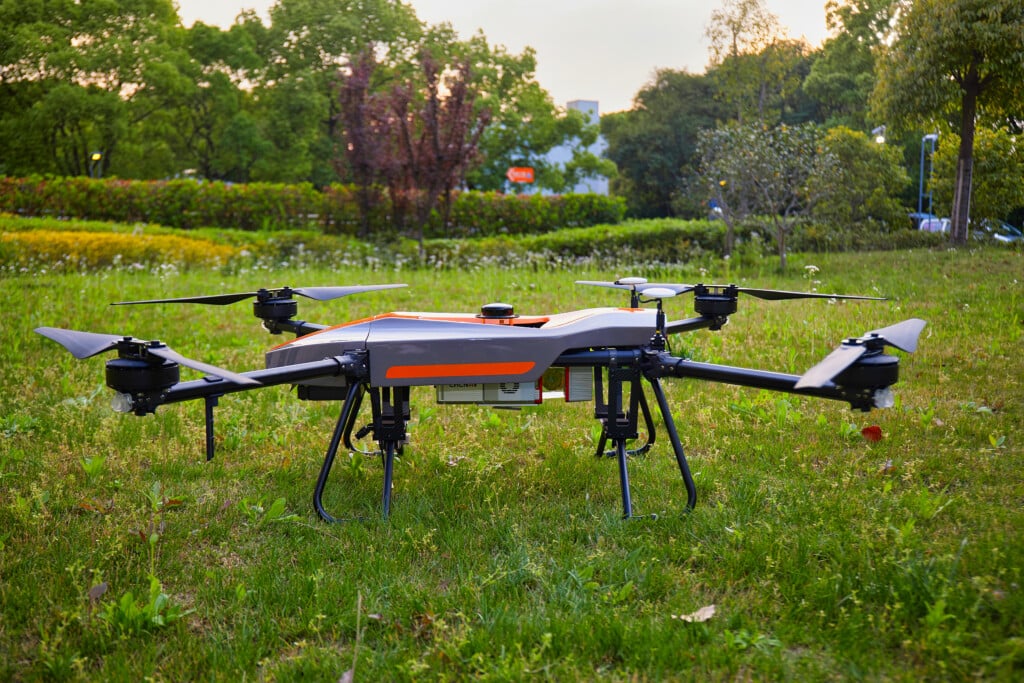 Extended Flight Capabilities: Elevate your surveying range with the BB4's impressive flight times. With a 1 kg payload, it extends up to 55 minutes, revolutionizing large-scale surveys. Even with a 5 kg payload, the BB4 offers up to 40 minutes of flight time, showcasing exceptional flying performance. It is the ultimate companion for LiDAR-equipped missions over expansive terrain.
Simplified Operations: Engineers can effortlessly operate the BB4 using the DJI Ground Station Pro (DJI GS Pro), an intuitive iPad app. Execute automated flight missions, manage flight data in the cloud, and facilitate project collaboration, all designed to streamline drone workflow management.
Long-Range Capability: With an operating range of up to 5 km, the BB4 leverages the DJI Lightbridge 2 flight controller, setting new benchmarks for wireless HD image transmission. This enhances reliability, minimizes latency, and ensures consistent, high-quality data transmission.
Survey-Grade Accuracy: The BB4 integrates dual DJI A3 IMUs and GNSS units in conjunction with CHCNAV's advanced positioning solution. The outcome is unrivaled accuracy, meeting the precision demands of the surveying and mapping industry, guaranteeing that your data is reliable and trustworthy.
The BB4 is more than just a drone; it's a precision tool designed to redefine surveying for engineers. Unleash the power of innovation and precision with a platform engineered to simplify operations, diversify payload options, extend flight capabilities, and deliver survey-grade accuracy. The BB4 is your key to elevating surveying tasks to new heights, offering engineers efficiency and precision like never before.