Description
The Hemisphere S321+ was Bench-Mark's top-selling surveying receiver until the release of the S631, a consistent favourite of surveyors. At the time of its release it was one of the most versatile and powerful RTK receivers on the market, and encompassed all the cutting-edge features found in high-end GNSS technology, all at a price that makes sense. With the S321+, there's no need to deplete your budget; this receiver offers a rapid return on investment and longevity that ensures it remains your trusted companion for years to come, keeping you consistently ahead of the competition.
Multi-Constallation GNSS and Triple Frequency: The S321+ is Hemisphere's multi-GNSS, multi-frequency smart antenna, providing access to GPS, GLONASS, Galileo, BeiDou, and SBAS constellations, all included as standard. No need to activate extra satellite constellations. Furthermore, it's a triple-frequency receiver, unlocking the power of the L5 signal, which empowers you to achieve performance levels previously unattainable with traditional signals, even in challenging canopy-covered positions. The L5 signal's strength allows it to penetrate tree canopies, enabling you to capture data from otherwise inaccessible locations.
Built Tough for Surveyors: The S321+ is built to thrive in harsh conditions, encased in a robust aluminum body that can withstand accidental drops of up to 2 meters. It's designed with accidents in mind and primed to endure. Its IP67 environmental rating ensures it can tackle any field conditions, making it a long-lasting investment that can stand the test of time.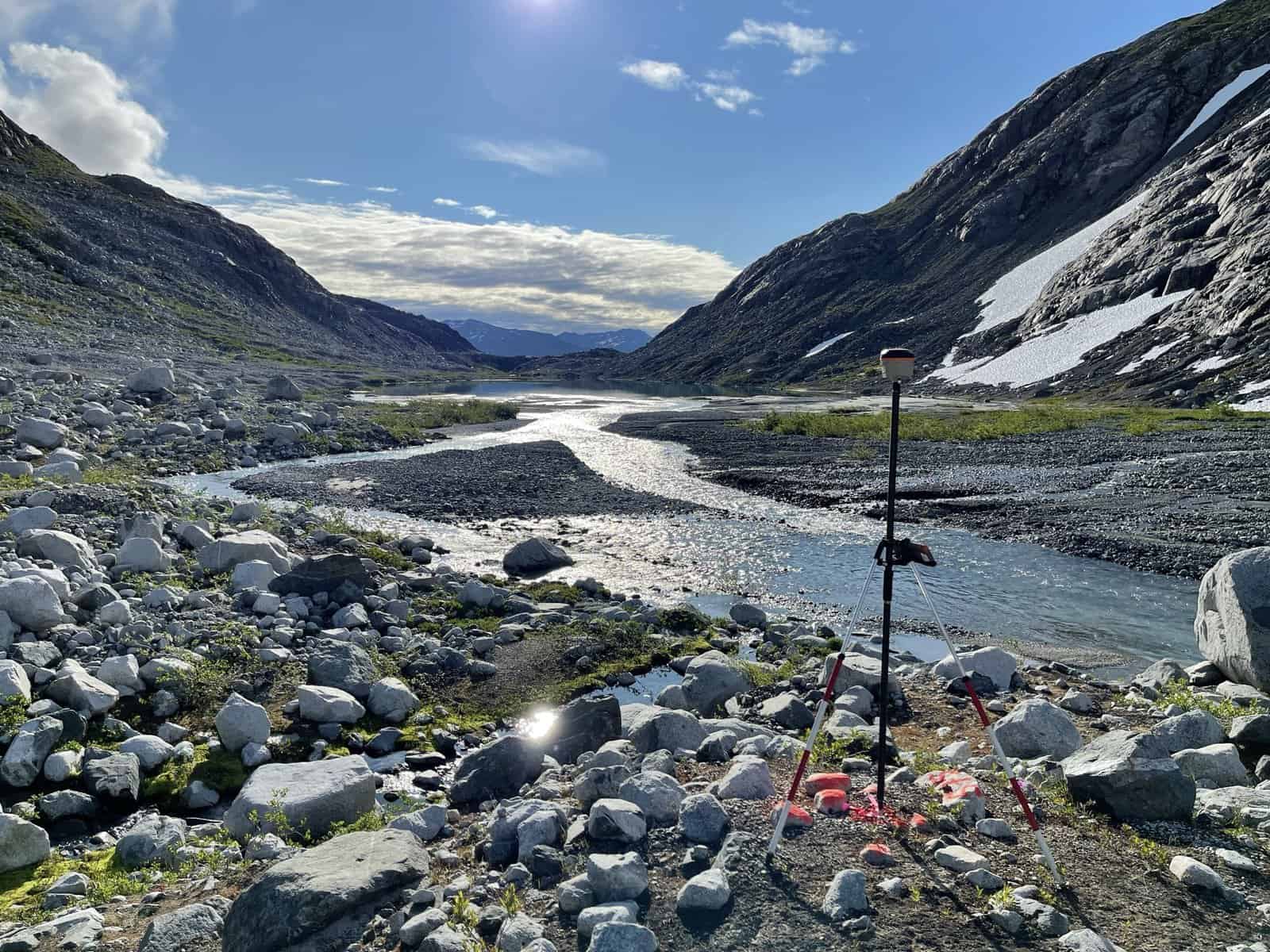 Athena RTK Engine: Powered by Athena RTK technology, the S321+ offers state-of-the-art RTK performance, whether receiving corrections from a static base station or network RTK correction system. With multiple connectivity options, including radio, cell modem, Wi-Fi, Bluetooth, or serial connection, the S321+ delivers centimeter-level accuracy with near-instantaneous initialization and robustness, even in challenging environments.
The S321+ also boasts SureFix technology, ensuring that you consistently obtain the right solution. It runs parallel solutions on the board level, guaranteeing the correctness of your solution with a remarkable 99.999% accuracy. This is the reliable data you can count on every time
Global Corrections with Atlas: The S321+ opens the door to Hemisphere's Atlas correction service. Atlas provides worldwide centimeter-level correction data via L-band communication satellites. With Atlas, S321+ users can achieve sub-decimeter positioning performance anywhere on Earth, without the need for GNSS or communication infrastructure nearby.
Powerful Communication: The S321+ is equipped with the ability to send and receive corrections via both cell and UHF modems. Its internal 1 W Satel radio is among the best in the industry, boasting an optimal range of 10 km, reducing the need for an external base radio. This internal radio excels in challenging conditions and ensures corrections are received and positions are fixed even in non-line-of-sight situations. It's the ultimate internal radio.
The internal 4G cell modem expands communication options, enabling corrections to be sent and received via cellular networks. The S321+ is a preferred choice for our StormCaster internet RTK service, allowing for unlimited-range surveys as long as you have cell service. With an internal cellular modem, multiple rovers can operate from a single base at various job sites, making it exceptionally versatile.
In addition to the communication options mentioned, the S321+ broadcasts a Wi-Fi signal for easy setup and updates. With the user-friendly Web-UI, configuring static data, a base, or a rover becomes hassle-free. The S321+ accommodates the way you prefer to work.
Key S321+ Features
Multi-Frequency, Multi-GNSS Base Station/Rover
GPS, GLONASS, BeiDou, Galileo, and QZSS
Athena™ RTK, Atlas® L-Band, and SBAS-Capable
Hot Swappable Batteries with 12 Hours of Combined Life
Wifi, UHF, Cellular, and Bluetooth Communication
8 GB of Internal Memory for Data Logging, Downloading, and Uploading
572 Channels
1, 2, 4, 5, or 10 Hz Update Rate (20 Hz Optional)
Internal Radio (410 – 470 MHz)
The Hemisphere S321+ GNSS Receiver is more than a device; it's your partner for precision surveying, designed to tackle the most demanding environments and consistently deliver exceptional results. With the S321+, you're always a step ahead.