Description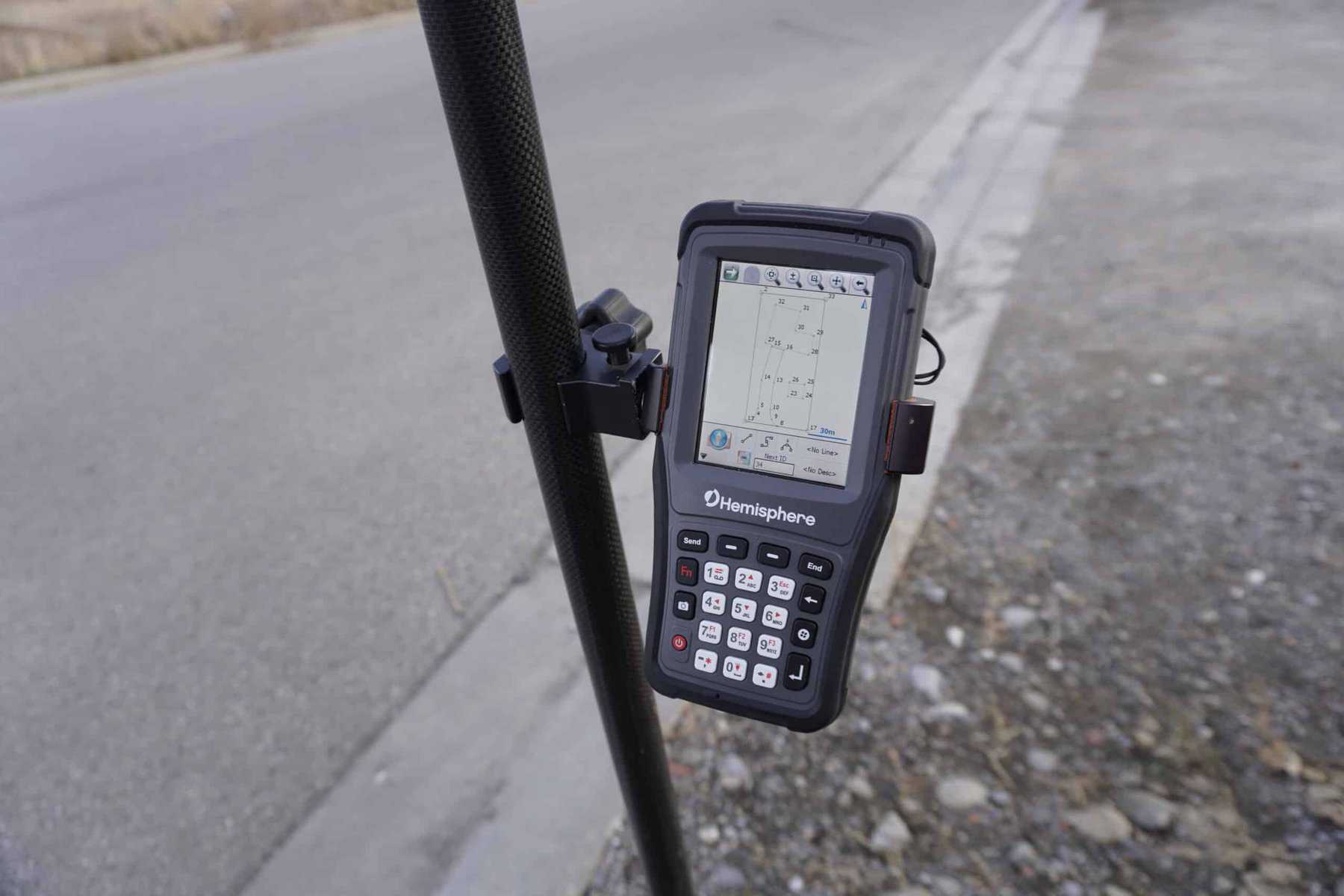 Welcome to the IronView CW400, Hemisphere GNSS' premier professional-grade GNSS data collector, engineered for the discerning needs of engineers in surveying. This handheld marvel is meticulously crafted to thrive in the most demanding surveying environments, fortified with a high-sensitivity GNSS antenna that guarantees top-tier performance, especially in areas where signal consistency is crucial, such as dense forests and bustling urban landscapes. With its integrated 5-megapixel digital camera, the CW400 equips surveying professionals to capture precise and accurate visuals, allowing for immediate on-site assessments and documentation.
Tailored for seamless data management and accessibility, the CW400 is compatible with high-capacity MicroSD cards, offering expansive storage for extensive datasets and rapid access to background maps—an essential feature for surveying professionals managing substantial information on site. Additionally, its integrated Bluetooth and wireless LAN capabilities offer versatile connectivity options, enabling effortless networking and interaction with other devices, enhancing the device's adaptability in surveying operations.
Catering to the needs of surveying professionals, the CW400 embodies a rugged handheld design anchored by a 3.7" industrial high-contrast, sunlight-readable touchscreen display. This feature ensures clarity and visibility even in bright, challenging outdoor conditions, facilitating real-time data interpretation and manipulation in the field—a crucial aspect for surveying work. Meeting IP65 standards, this device offers not only protection against dust but also resilience against water ingress, ensuring durability and reliability in the face of demanding weather conditions or rough handling typical in surveying environments. The inclusion of two batteries enables the CW400 to power through an impressive 14 hours of continuous use, promising uninterrupted GNSS data collection throughout a full working day without frequent recharging—a crucial asset for surveying professionals requiring reliability and sustained operation.
The IronView CW400 isn't merely a data collector; it's an essential, robust, and efficient tool tailored specifically for engineers engaged in surveying tasks. Whether it's capturing precise visuals on site, ensuring seamless data storage and connectivity, or maintaining long hours of uninterrupted operation, the CW400 sets a new standard in field data collection, aiming to meet the rigorous demands and expectations of surveying professionals.