A robotic total station (RTS) is used in various applications and industries. It can improve the productivity of mining and construction projects by using precise measurements to reduce rework. As well, RTS can be utilized in law enforcement investigations to produce data about the crime scene, such as elevation, distance, and more.
Of course, RTS systems are most commonly used in the surveying industry and are a staple piece of equipment for surveyors and engineers alike. For such a robust piece of equipment, with so many varied applications, it seems to beg the question; how does it work?
The History of Robotic Total Stations
The origins of the robotic total station (RTS) refer back to a piece of equipment called a theodolite. A theodolite is essentially the technical name for a measuring device that measures both vertical and horizontal axises, through a specialized telescope, and the earliest working version was used as early as 1787.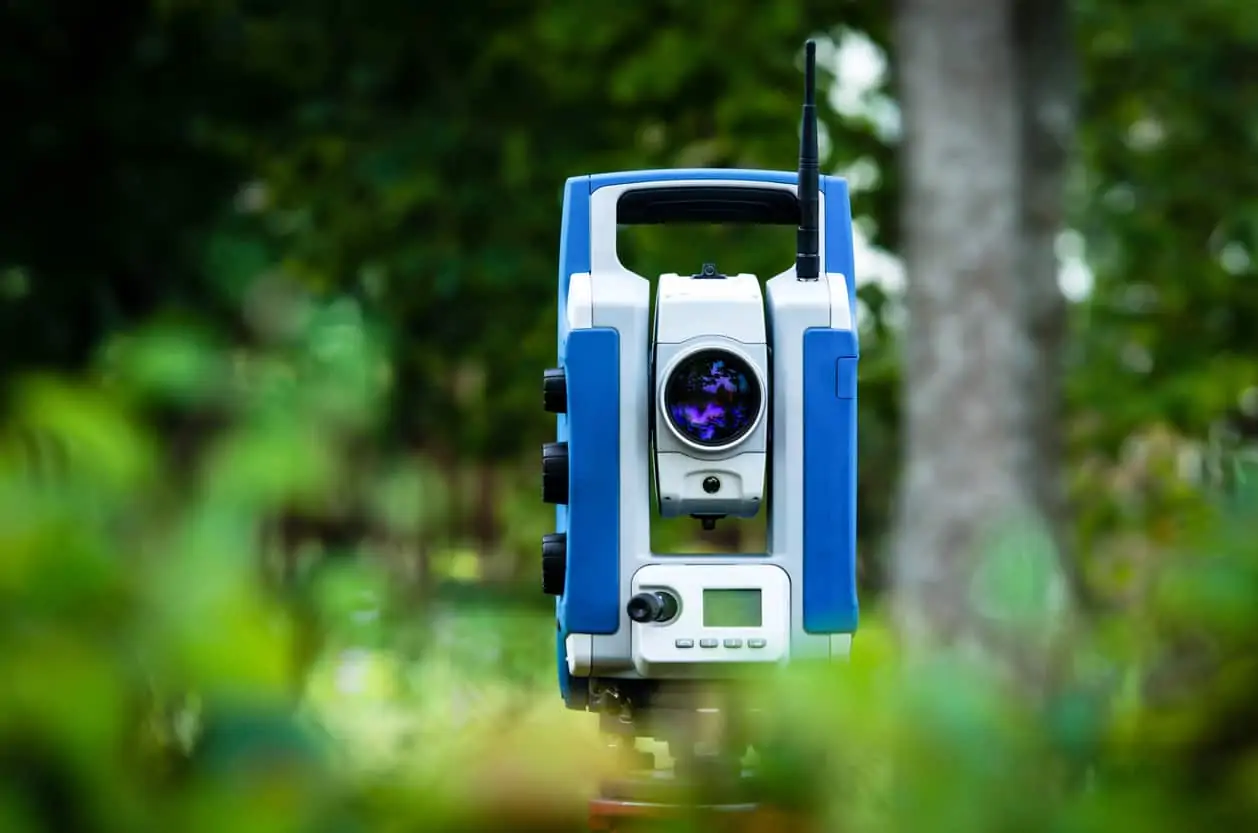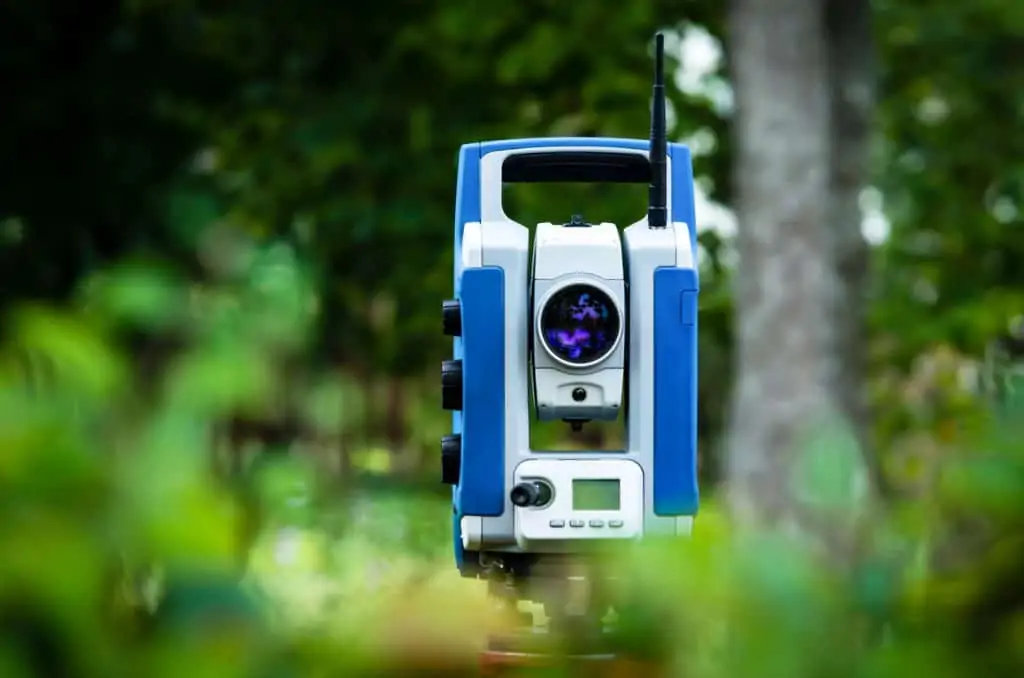 These devices were a simple construction based on a multi-axis movement system. Some of the earlier models were only able to turn in a 180° arc, which meant they had to be regularly repositioned and realigned. As well, they often involved a substantial amount of mathematical equations, including trigonometry and triangulation formulas to be accurate.
For many years afterward, total stations were typically a two-person operation. One person would make adjustments to the total station as the other held a reflective target for the operator to focus on. This was a great innovation, but the manual adjustment of the focus was costly and time-consuming, and much of the math equations were still a requirement of the task.
Modern Robotic Total Stations
Luckily, modern RTS systems have evolved beyond the simple theodolite in many ways. The most notable of which is the ability to automatically read and store the information digitally. Of course, it has also eliminated the need for a second operator. RTS systems utilize a single controller to maneuver the device, and in turn, the device is chiefly responsible for the measurements and mathematical calculations involved in the surveying.
This has helped modern survey work become easier and cheaper with every passing year. There are now a wide variety of total station units available, like the GeoMax Zoom90 Robotic Total Station, which boasts 1GB of internal memory, an 800m range, and up to 10 hours of battery life.
Truly, it is a far cry from the clunky, brass theodolites that make up its ancestry.
Bench Mark Equipment & Supplies is your team to trust with all your surveying equipment. We have been providing high-quality surveying equipment to land surveyors, engineers, construction, airborne and resources professionals since 2002, establishing ourselves as the go-to team in Calgary, Canada, and the USA. We provide a wide selection of equipment, including global navigation satellite systems, RTK GPS equipment, GNSS receivers, data collector systems, and more. We strive to provide the highest level of customer care and service for everyone. To speak to one of our team today, call us on 403-286-0333 or email us [email protected].