Lately, I have had several questions in regards to the difference between Hemisphere's 6th generation RTK receiver the S321+, and their 7th generation S631. Therefore, I thought it was high time to clarify the differences between the two and clear up any misconceptions that may be out there. At a glance, the S631 and S321+ appear to be very similar. Both receivers track GPS, GLONASS, BeiDou, QZSS, Galileo, and SBAS with the S631 also tracking IRNSS. However, all is not as it first appears. There are major differences between the two that can drastically affect your RTK performance in the field.
RTK Solutions and Constellations
In North America, there are 4 constellations to consider when discussing RTK. America's GPS, the EU's Galileo, Russia's GLONASS, and China's BeiDou. Other constellations like India's IRNSS and Japan's QZSS are regional constellations and are not available in North America. What differentiates these two receivers is the signals they can track and use in their solution.
The biggest difference between Hemisphere's S631 and the S321+ receivers is the signals used in their respective RTK solutions. Although both receivers track the same constellations, the S631 can track several signals that the S321+ cannot. As a result, in difficult multi-path environments such as dense tree cover or near buildings, the S631 will always outperform the S321+. If you want to see exactly what the difference in performance is, check out our video comparing the two receivers. Keeping it simple, the S321+ can track and utilize 2 to 3 frequencies per satellite on 36 GPS, GLONASS, and Galileo satellites in its RTK solution. In contrast, the S631 can track and utilize 3 to 5 frequencies per satellite on up to 66 GPS, GLONASS, Galileo, and BeiDou satellites in its RTK solution. For those interested, down below is an exact breakdown of what this means.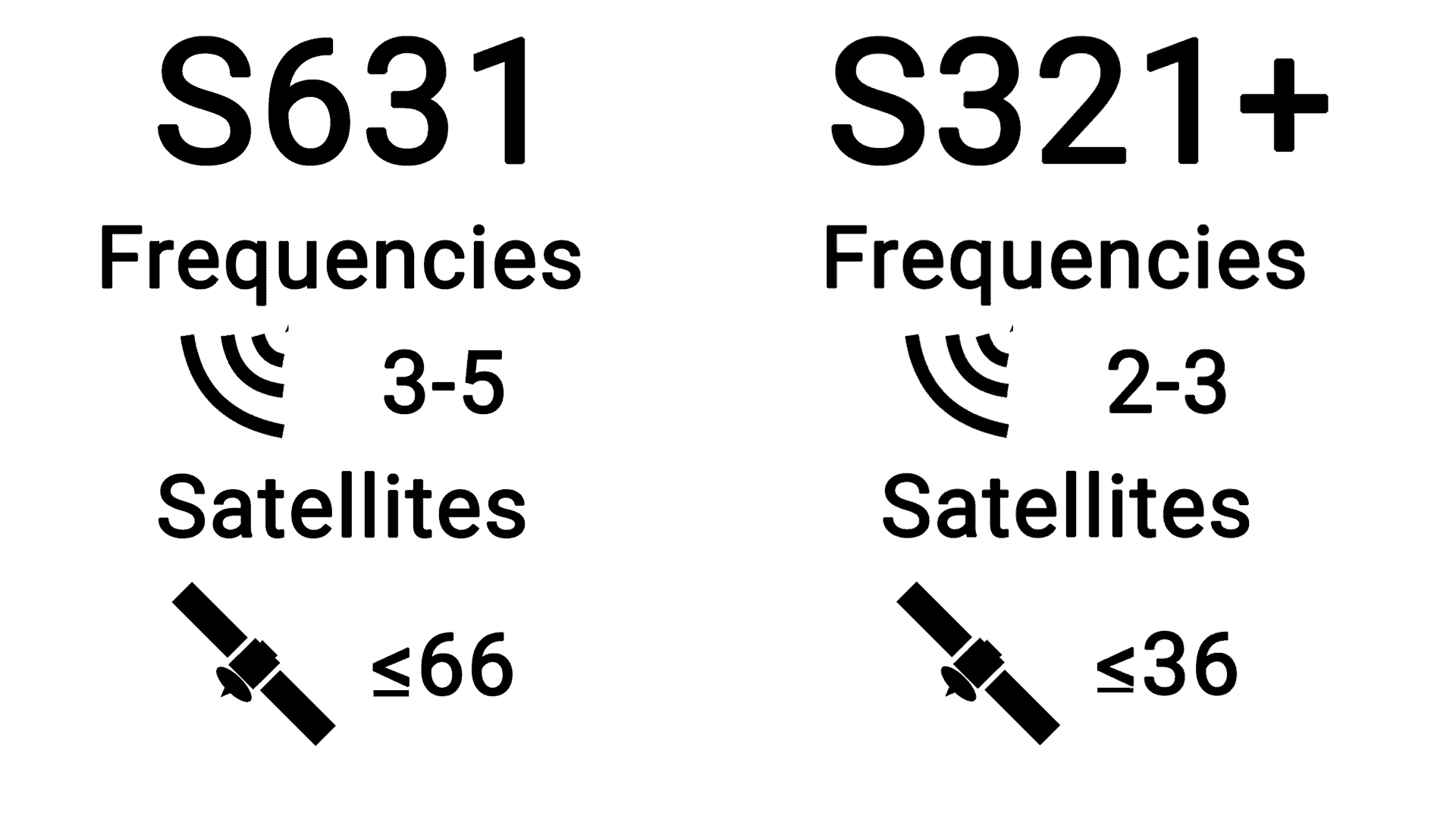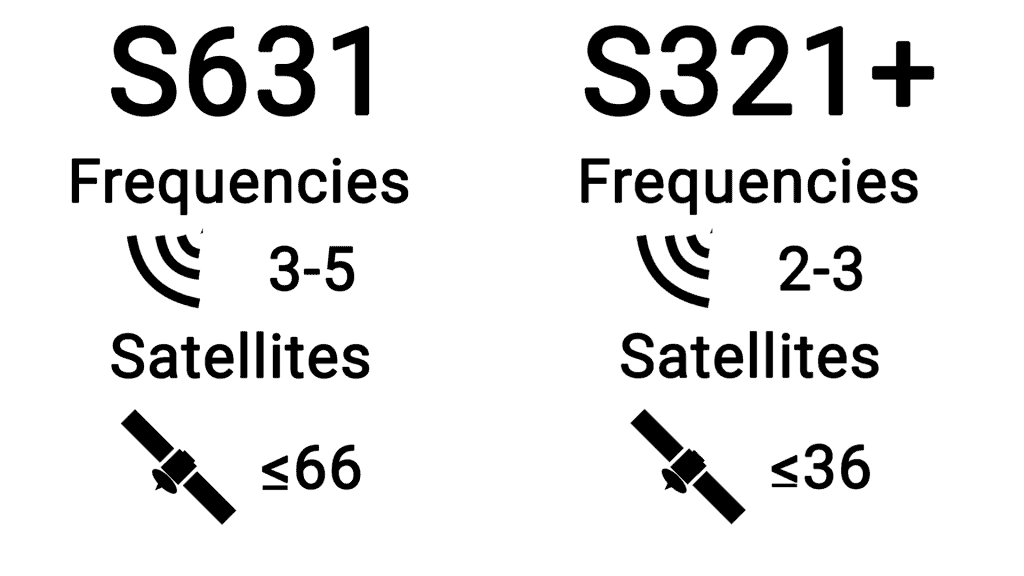 GPS
Every year 2 GPS satellites of the 32 satellite constellation are updated from GPS II to GPS III with a projected upgrade completion date of 2023. In surveying, we only care about the new civilian frequency L1C. L1C is more accurate than L1 and performs better in low signal and high multipath environments. There is no need to worry about losing GPS signals, as GPS II still broadcasts L1C/A. When these two signals are used in conjugation better results are obtained. As of writing this article, 52% of GPS satellites have been upgraded and broadcast this signal. Unfortunately, the S321+ does not track this signal. The S631 can use this signal in its solution, and this helps make a difference under canopy and near buildings.
GLONASS
Although GLONASS is the lowest accuracy constellation currently in orbit today, it still contributes to your RTK solution. Every year, 2 satellites of the GLONASS constellation are upgraded, much like GPS. These newly upgraded satellites broadcast the new L3OC signal. With the addition of this signal, GLONASS is finally triple frequency. Again, like L1C this new signal helps in tough canopy conditions and near buildings. The S631 can track this signal, unlike the S321+.
Galileo
In contrast to GLONASS, Galileo's primary function is to improve the accuracy of the other constellations. Galileo does this by constantly monitoring and correcting orbit and clock data of the other constellations and issuing corrections. On top of this, modern RTK capable receivers can track several of the new Galileo signals. The S631 can use the ALTBOC (E5) and E6BC signals in its RTK solution, both of which are unavailable to the S321+. Similar to previously mentioned constellations, these signals help in low signal environments like those found under trees.
BeiDou
The biggest differentiator between the S631 and the S321+ is the BeiDou signals they can track and use in their RTK solutions. Currently, BeiDou is being upgraded from Phase 2 to Phase 3. This brings 5 new signals that the S631 can use. These new signals are arguably the most accurate signals available to civilians and make a huge difference in dense canopy and low signal multipath environments.
Unfortunately, the S321+ can only see Phase 2 satellites, of which only 5 now remain. In comparison, there are now 24 active Phase 3 satellites that the S631 can track. This is important as in order to be able to utilize a signal in an RTK solution, you need to be able to resolve the clock biases of the satellite. Without at least two other satellites broadcasting the same signal, a receiver cannot resolve these biases. With so few Phase 2 satellites now available, the S321+ is not able to use this constellation anymore in the vast majority of situations. The S631 can track use the following signals in its RTK solution, which the S321+ cannot; B1c, B2a, B2b, B3i, and AceBOC.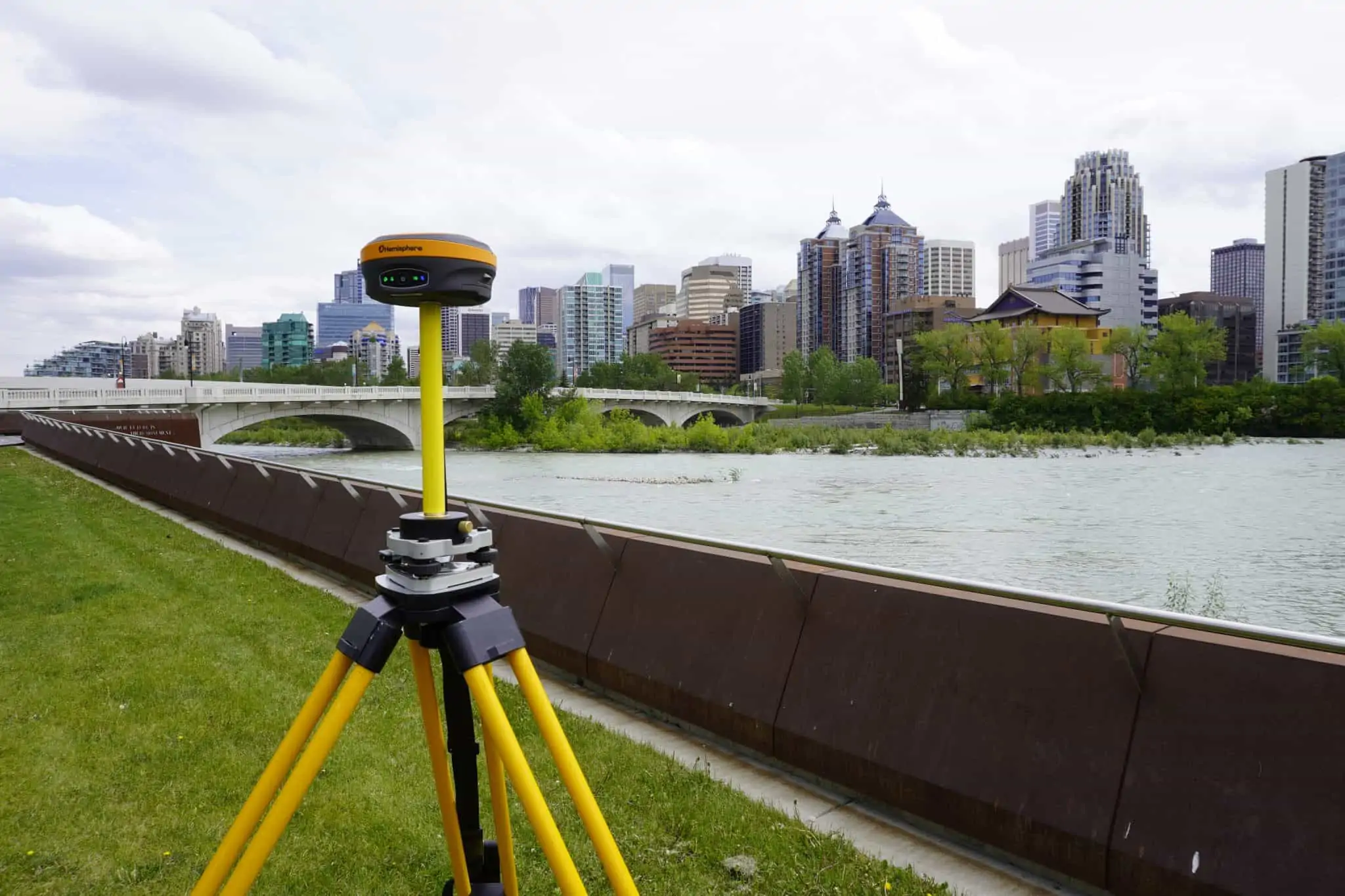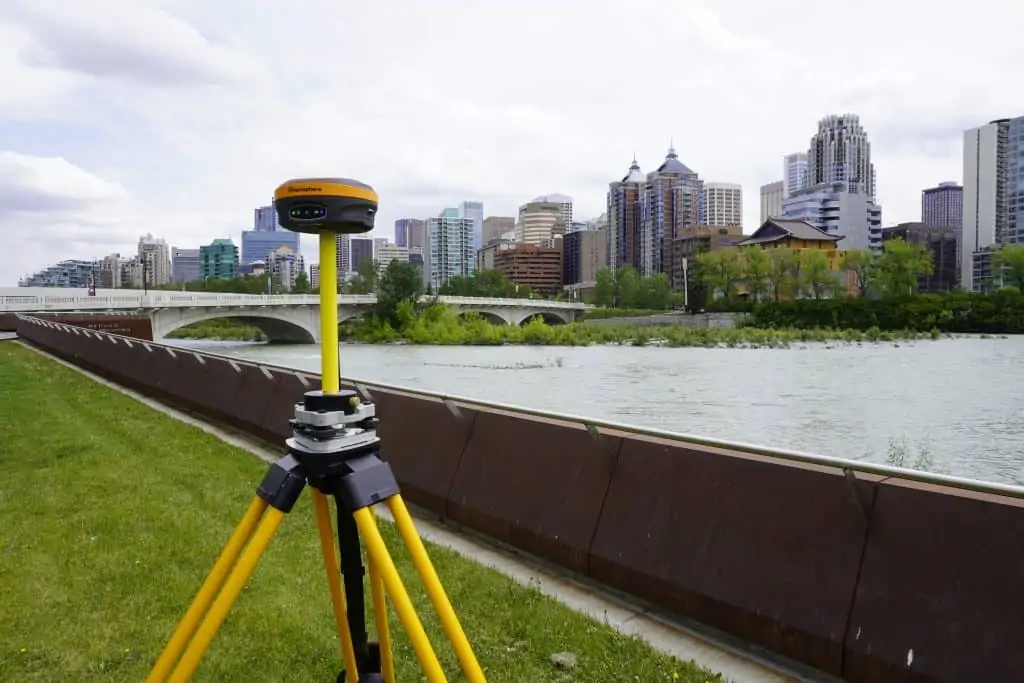 Parting Thoughts
The S321+ was a great product when it was first released, however with time it has begun to show its age. If budget is a concern, the S321+ is a great option for used equipment. Keeping up to date ensures that you have a competitive edge in the field. The S631 offers some of the best technology available, at a competitive price. If you are still on the fence about upgrading your RTK system, I hope this article gave you enough information to at least consider what it could do for you. If you have any questions about how the S631 performs in different conditions, check out our performance series videos.
Bench Mark Equipment & Supplies is your team to trust with all your surveying equipment. We have been providing high-quality surveying equipment to land surveyors, engineers, construction, airborne and resource professionals since 2002. This helps establish ourselves as the go-to team in Calgary, Canada, and the USA. Plus, we provide a wide selection of equipment, including global navigation satellite systems, RTK GPS equipment, GNSS receivers, and more. We strive to provide the highest level of customer care and service for everyone. To speak to one of our team today, call us at 403-286-0333 or email us at [email protected]