Description
Topcon RL-H5a Rotary Laser
Introducing the Topcon RL-H5A, your ultimate precision partner in construction site operations. Built to redefine accuracy and reliability for construction professionals, this laser offers an extensive 800-meter range, ensuring pinpoint accuracy with ±10 Arc second horizontal precision and a ±5 Degrees self-leveling range across vast job sites.
Inclusive of the RL-H5A laser, LS-80L or LS-100D sensor, sensor holder, batteries (both alkaline and rechargeable), chargers, and a durable carry case, this kit is a complete solution for construction professionals who demand accuracy and durability. Backed by a solid five-year guarantee from Topcon, the RL-H5A assures reliability and enduring performance on construction sites.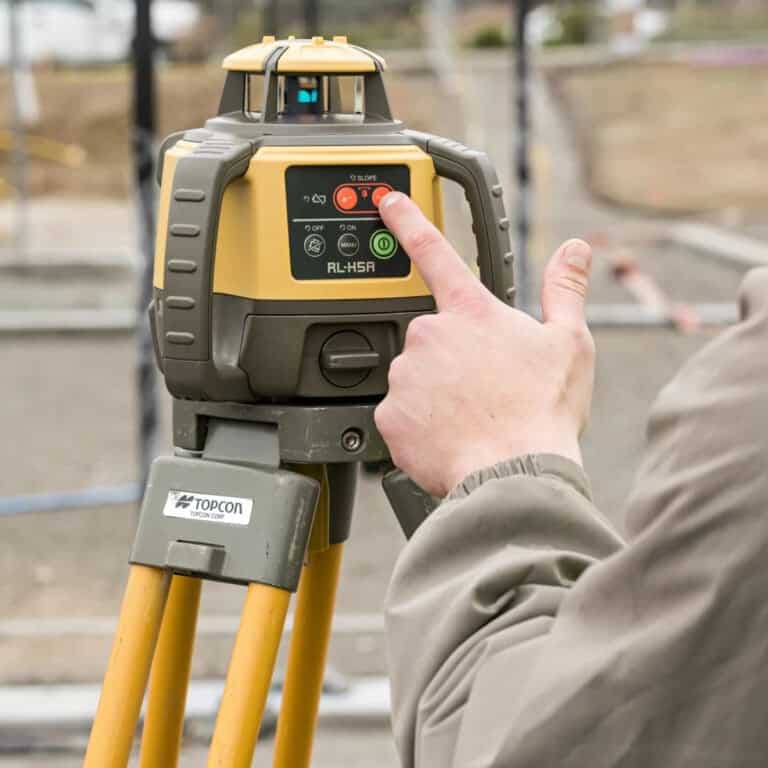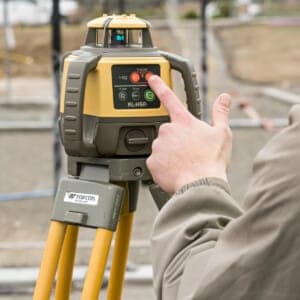 Designed for effortless operation, this laser simplifies setup with electronic self-leveling, allowing immediate usability. With automatic re-leveling maintaining accuracy within an impressive ±10 arc seconds, disturbances during operation won't hinder precision. This rugged laser excels in long-range tasks, covering an expansive 800-meter diameter job site, perfect for elevations up to 400 meters from the laser source.
Efficiency is key in construction, and the RL-H5A delivers with extended battery life of up to 60 hours with the rechargeable pack or an impressive 100 hours using four D cell batteries. Its weatherproof IP66 rating ensures resilience against dust, showers, and heavy rain, making it a reliable tool in challenging on-site conditions.
The RL-H5A is your go-to construction companion, providing unmatched accuracy, extended battery life, and rugged durability. With its weather-resistant build and precision capabilities, it's the essential tool for construction professionals seeking reliability and accuracy in diverse job site conditions, ensuring uninterrupted performance and streamlined construction operations.